Described as the 'greatest literary show on Earth', it was indeed a​n experience​ for Baahubali to be a part of the 10th edition of the Jaipur Literature Festival​,​ 2017.
SS Rajamoulil, Prasad Devineni, Rana Daggubati along with Anand Neelakantan and Gautham Padmanabham​, CEO of Westland,​ ​participated in a panel discussion, ​and unveil​ed​ the cover of the much awaited first book, ​The Rise Of Sivagami, from the novel trilogy Baahubali​ – ​Before​ ​The​ ​Beginning​. ​​​
The Rise Of Sivagami, is ​the first ​part of the novel trilogy, authored by Anand Neelakantan, published by Westland Books and Graphic India.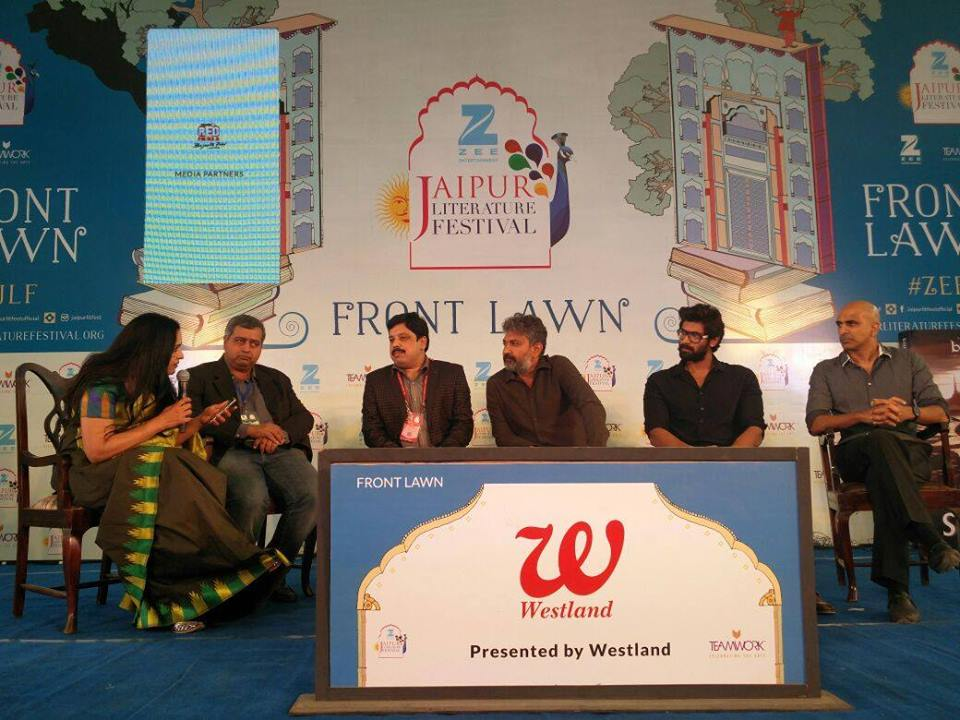 From how the concept of a novel came up, to the story line, the role of Kattappa and ultimately the characteristics of the queen mother, Sivagami – a lot many interesting topics were discussed ​on the panel, and will be traced through the novels. ​
To add to ​the already excited crowd, Rana Daggubati read a ​short excerpt from the novel. So interesting and engrossing the few pages were, it left everyone wanting more.
The ​panel ended with a question answer ​round, and finally a selfie with the crowd​!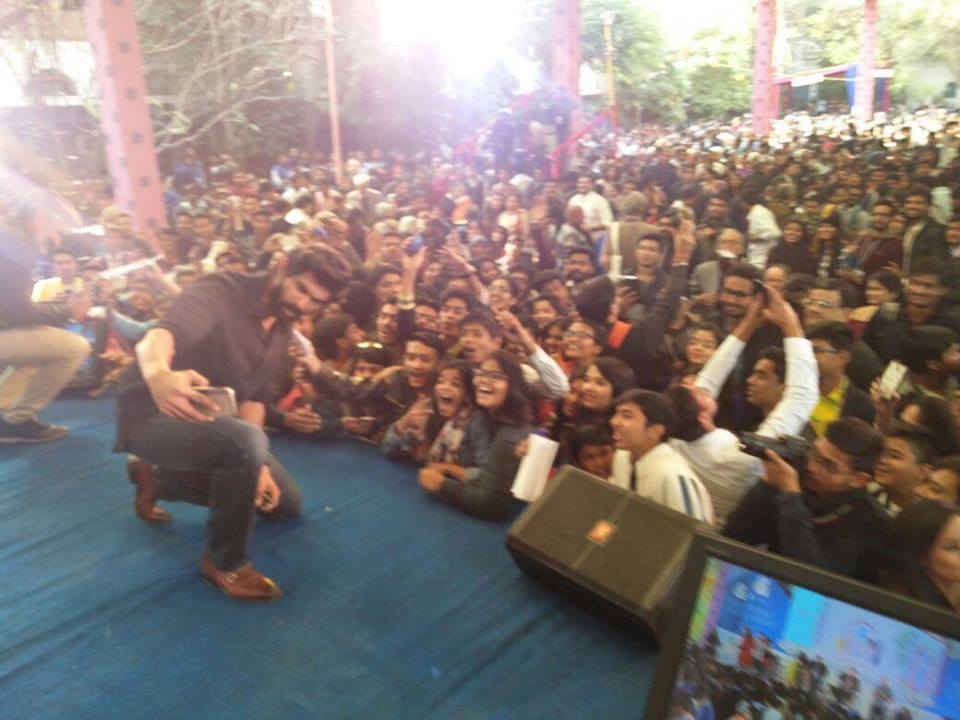 ​In case you missed it, you can watch the entire event here…
'The Rise of Sivagami​ is now available for pre-order! https://goo.gl/m1To3S