What a day it has been, #ADayWithBaahubali was so much fun!
7 hours, 14 questions, Team Baahubali and you – the quest couldn't have been better!
While you spent the day answering questions across platforms; starting with our director S.S.Rajamouli and ending it with our most loyal, Kattappa…Here are the answers all in one place.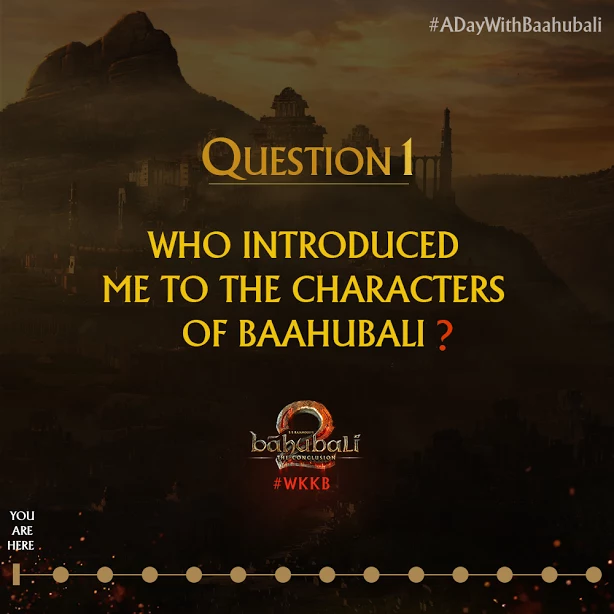 Answer : K. V. Vijayendra Prasad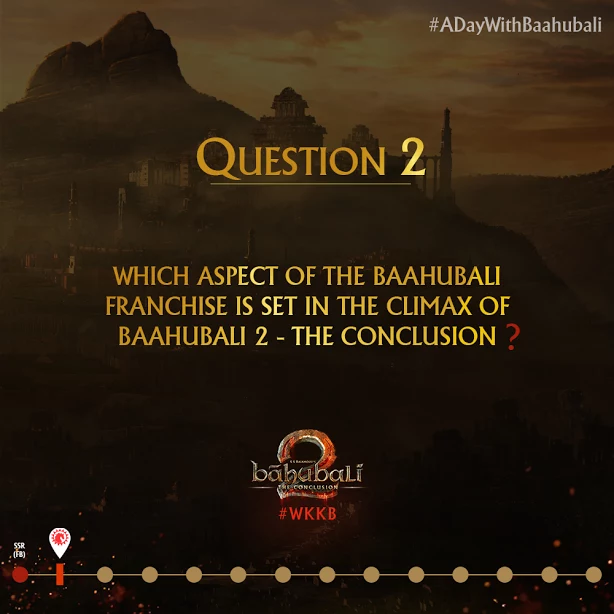 Answer : Baahubali Virtual Reality experience – "The Sword Of Baahubali"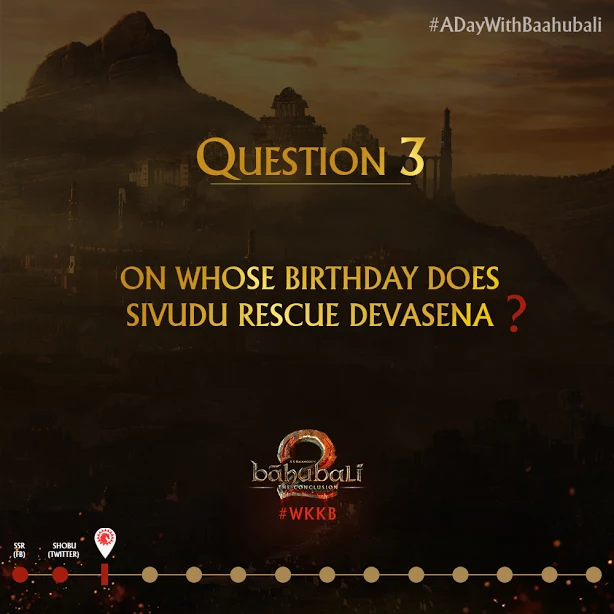 Answer : Bhallaladeva's birthday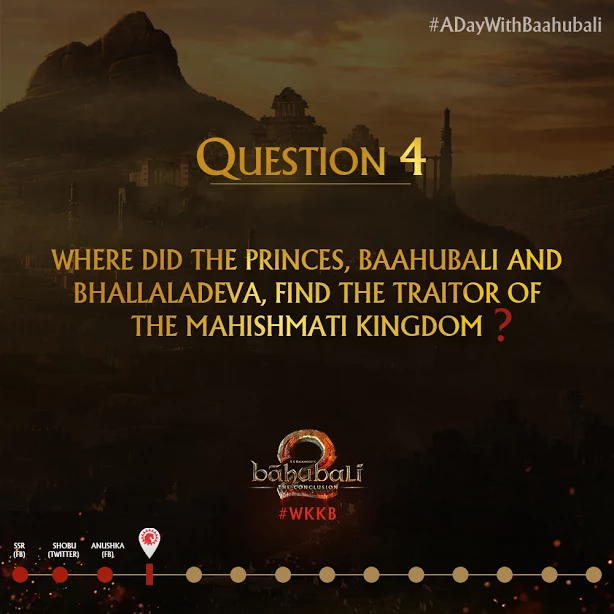 Answer : Singapuram Dongala Kota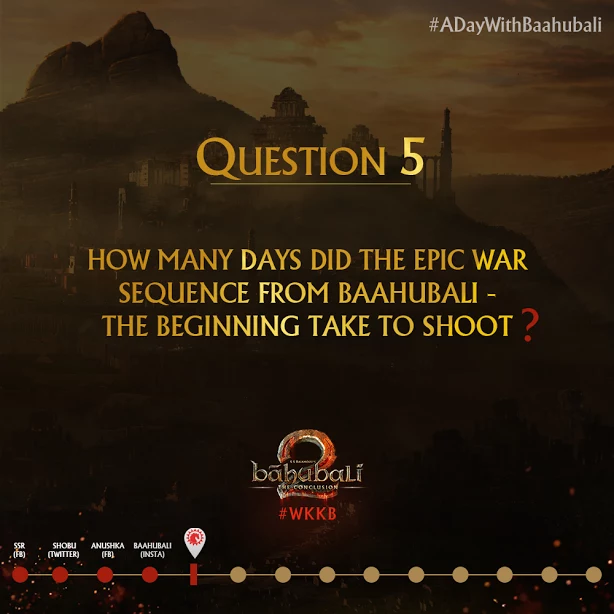 Answer : 120 days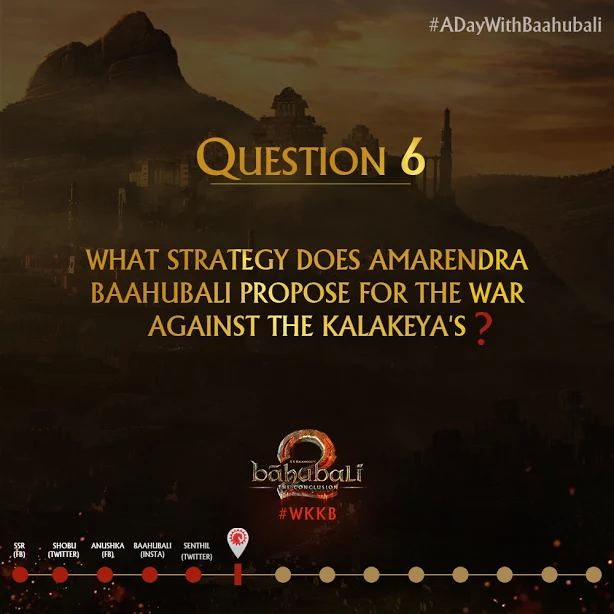 Answer : Trishoola Vyuham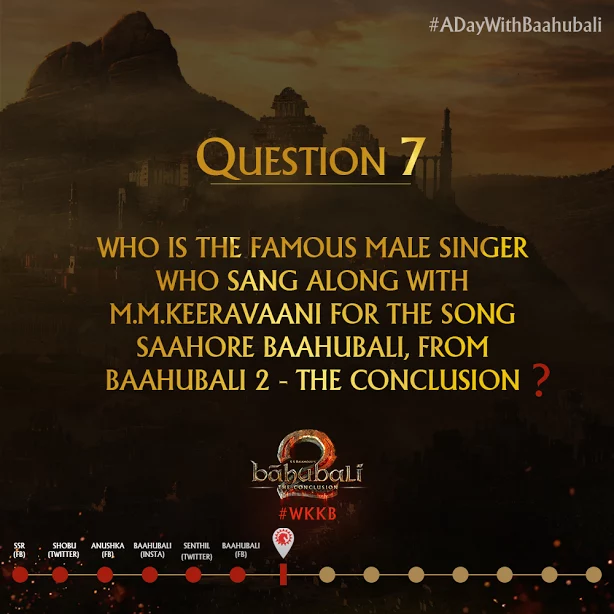 Answer : Daler Mehndi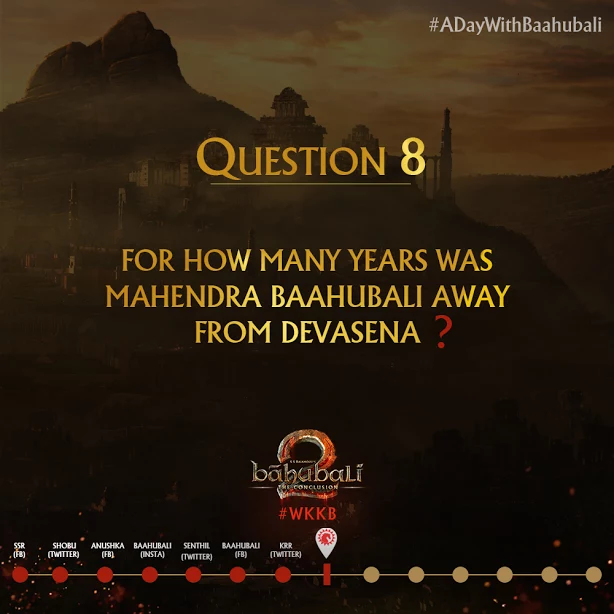 Answer : 25 years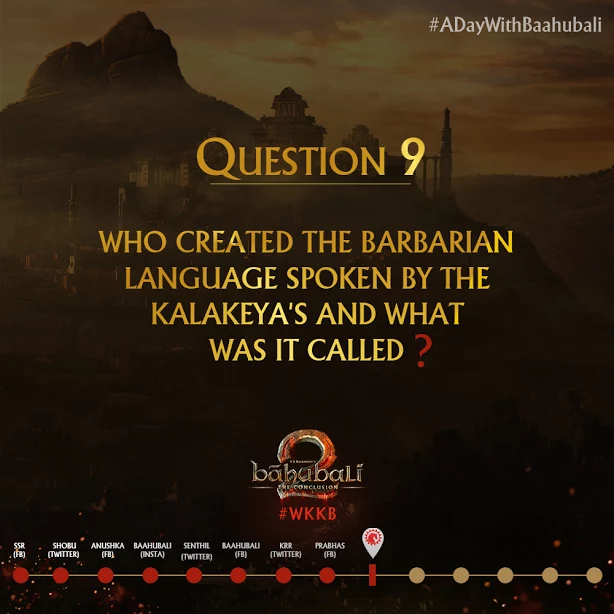 Answer : Madhan Karky, Kilikki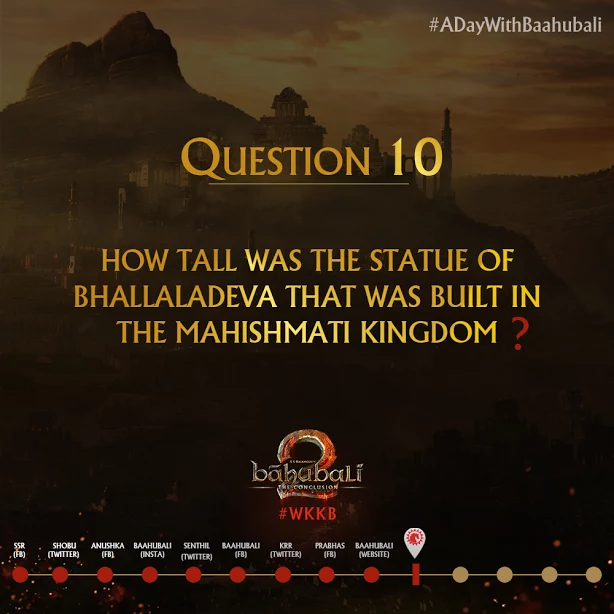 Answer : 100 feet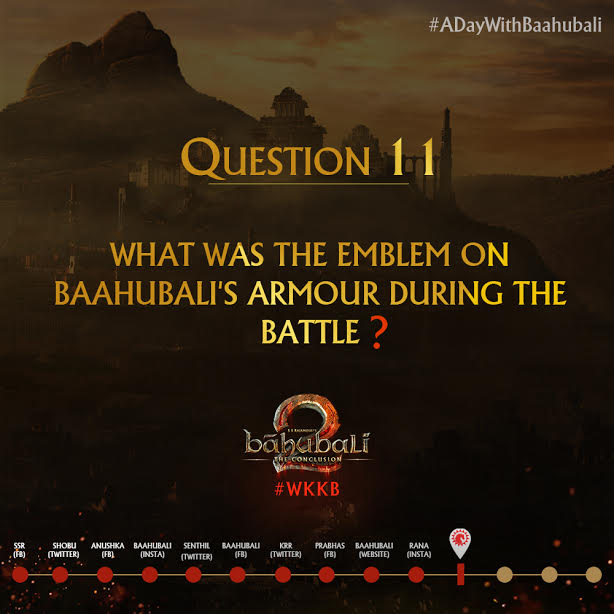 Answer : Horse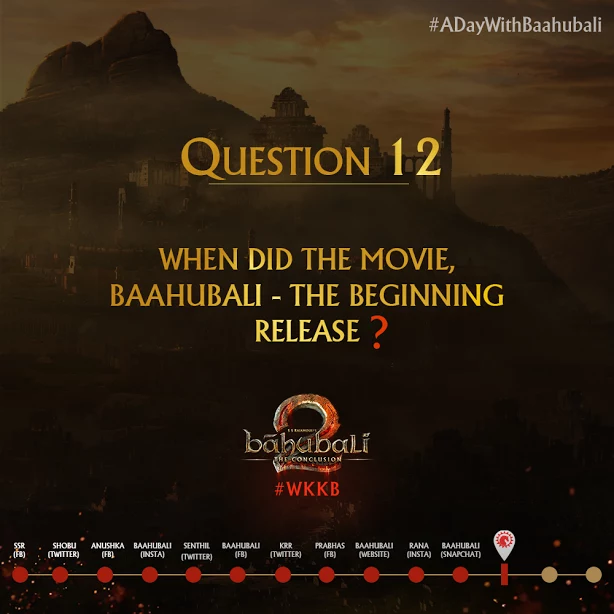 Answer : July 10th 2015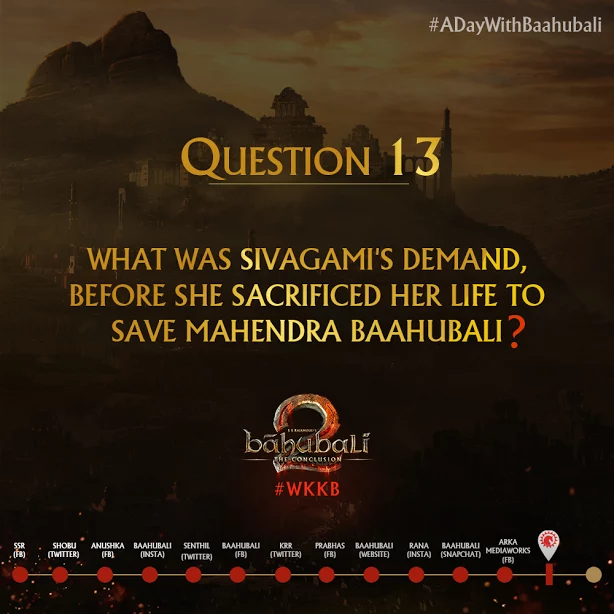 Answer : Mahendra Baahubali should stay alive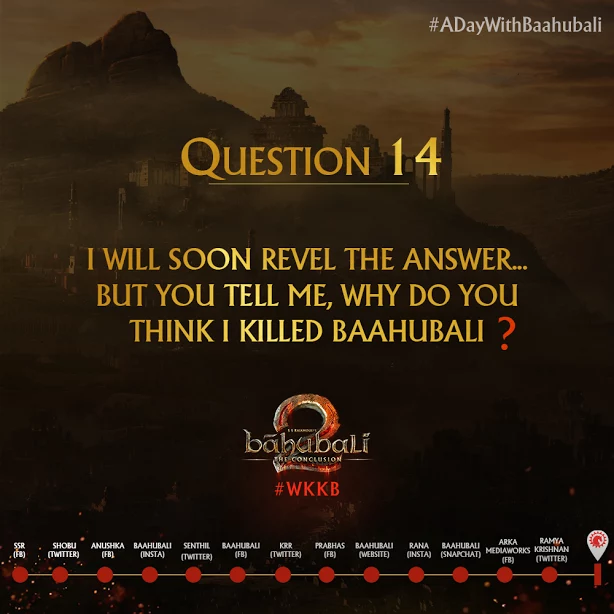 Answer : Now this one is upto your creativity! All that we can say is…
See you on the big screen. Just 10 days to go!!
Well, that was it. How many questions did you get right?
The winners will be announced on the Baahubali App at 6 p.m today!!!
Download it NOW!
Baahubali App > News and Updates section > Latest > Find the 10 lucky winners!