சென்னை, நீங்கள் அற்புதம்!
The day was finally there!
Team Baahubali, along with Arka Mediaworks and our Tamil distributors, K Production, were all set to create history in Tamil Nadu!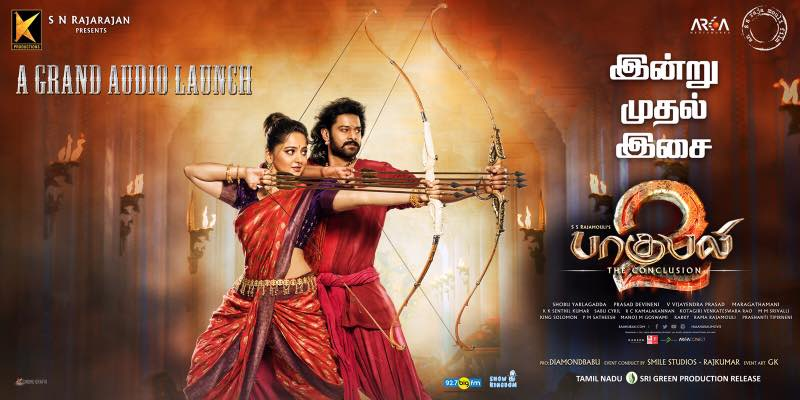 Everyone were excited…And why wouldn't they be?
The much anticipated Baahubali 2 Tamil Audio Launch was going to be Tamil Nadu's BIGGEST Audio Launch EVER!!
The day started off with a press-meet with the whole cast and crew (our Bhallaladeva was missing though); and proceeded to a media interaction session with print & TV journalists.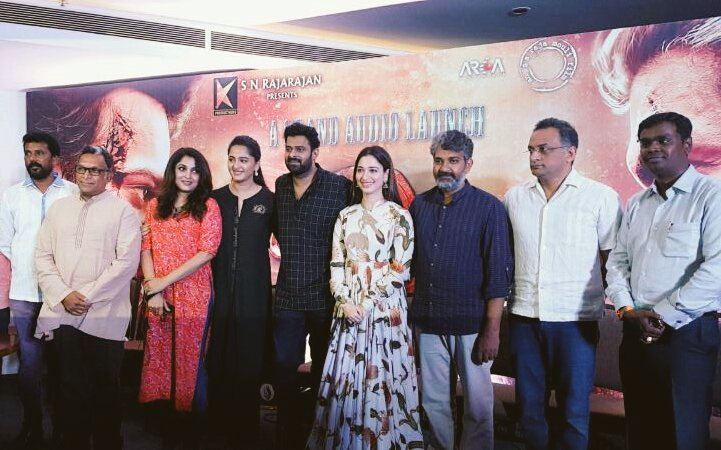 After the media interaction; the team headed off to the main event of the day, the Tamil audio launch of Baahubali 2!
Our #Baahubali Family on the way to #Baahubali2tamilaudiolaunch ☺️ pic.twitter.com/4orRyV5xMC

— Baahubali (@BaahubaliMovie) 9 April 2017
The ambiance was nothing less than majestic.
A bird's eye view of the #Baahubali2tamilaudiolaunch at YMCA grounds, Chennai!! pic.twitter.com/1SnZf9iTU0

— Baahubali (@BaahubaliMovie) 10 April 2017
RJ Balaji, the host for the day, made sure Team Baahubali and the audience were entertained throughout the night with his witty comments and impromptu jokes!!
The event also saw the presence of many well known celebrities from the Tamil Film Industry. Spotted in the audience were Dhanush, Yuvan Shankar Raja, Vikram Prabhu, Satish among others..
The highlight was however, the amazing dance performances dedicated to the stars of Baahubali!
The love we got from the Baahubali fans in Chennai was totally overwhelming!
The massive event ended with the unveiling of the Tamil Audio CD of Baahubali 2!!!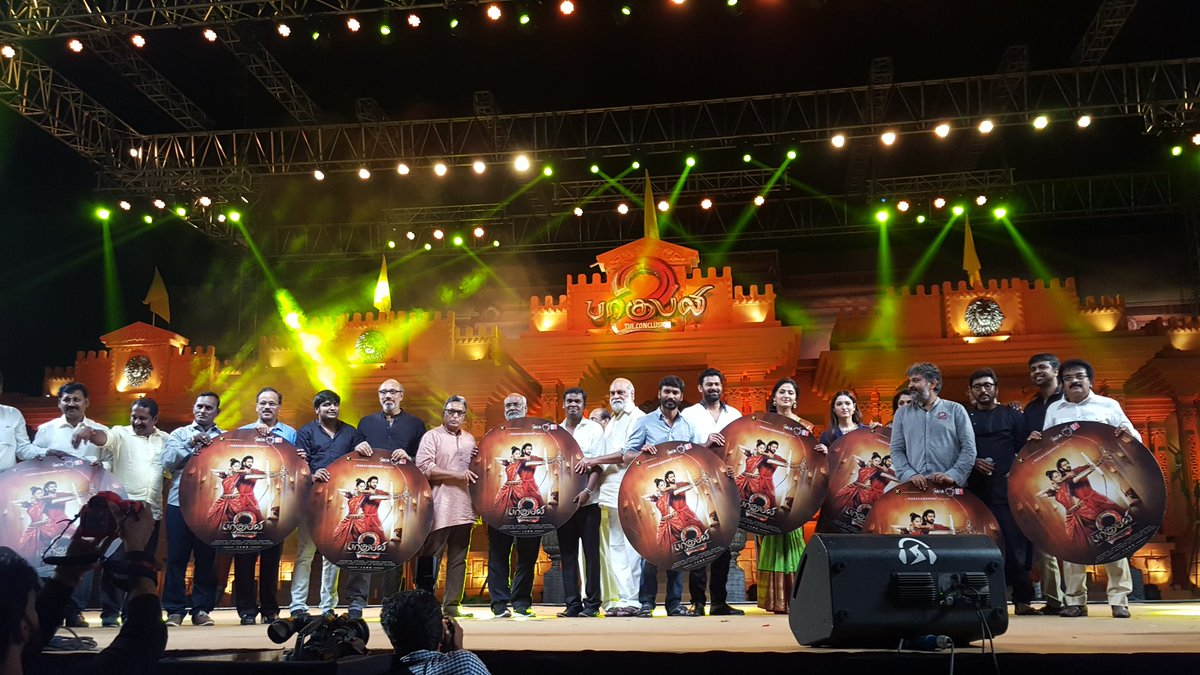 All in all, it was a great event and an awesome day in Chennai; one which we will remember forever.
Feel like you've missed out on all the fun? Aha! Don't worry catch all the action from the event here…
Also, a special thanks to Rajarajan and his team at K Productions for such amazing hospitality and a great event. Cheers!
Enjoy the Tamil Audio of Baahubali 2, here :
உங்களுக்கு இசை பிடித்திருக்கும் என நம்புகிறோம்