Hello movie lovers!
If you are here at the 70th annual Cannes Film Festival, here's where you got to be…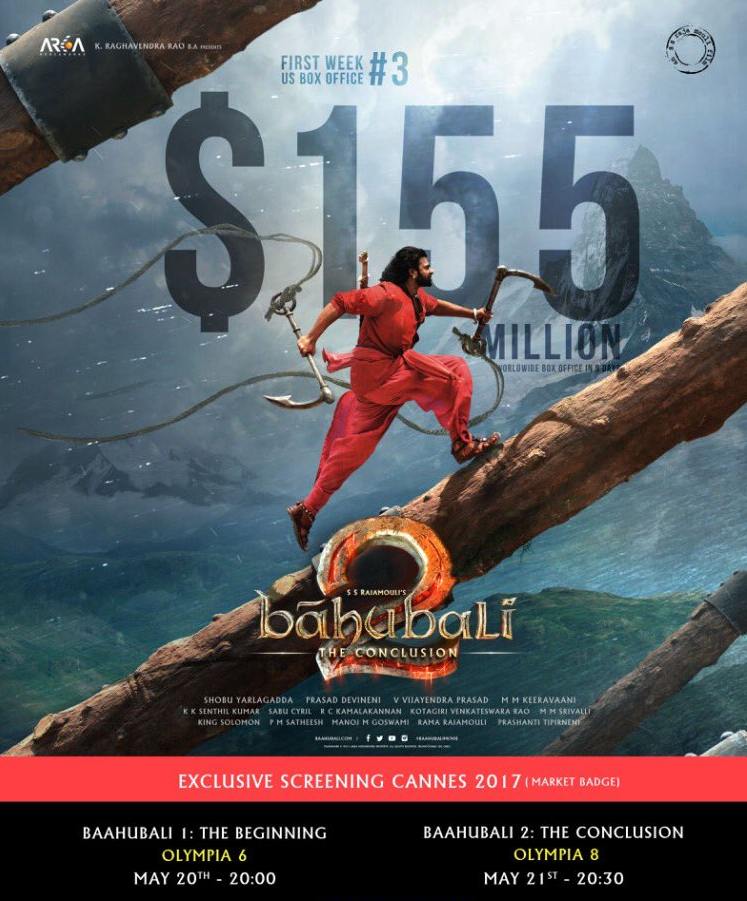 Enjoy the screening of Baahubali – The Beginning and Baahubali 2 – The Conclusion in the market badge of #Cannes70 on the 20th and 21st of May!
Enjoy the experience, Jai Mahishmati!!