Comic Con has always been a great source of enjoyment!!
After successful runs in Hyderabad, Bengaluru & Delhi, It was time for Pune to experience #BaahubaliAtComicCon!
Greetings from @ComicConIndia in Pune!! #BaahubaliatComicCon pic.twitter.com/MoVyqHkBFc

— Baahubali (@BaahubaliMovie) March 4, 2017
The first for 2017, and the last before the release of our movie, Pune Comic Con 2017 was an event to lookout for!
Set in a semi-open area, with the tunes of "Saahore Baahubali" playing in the background, The Baahubali Zone looked majestic in every way possible.

To have some fun and giveaway a few free Comic Con passes for the Baahubali Fans, we had a little activity. All they had to do was to find the person wearing the Baahubali crown, and follow the instructions!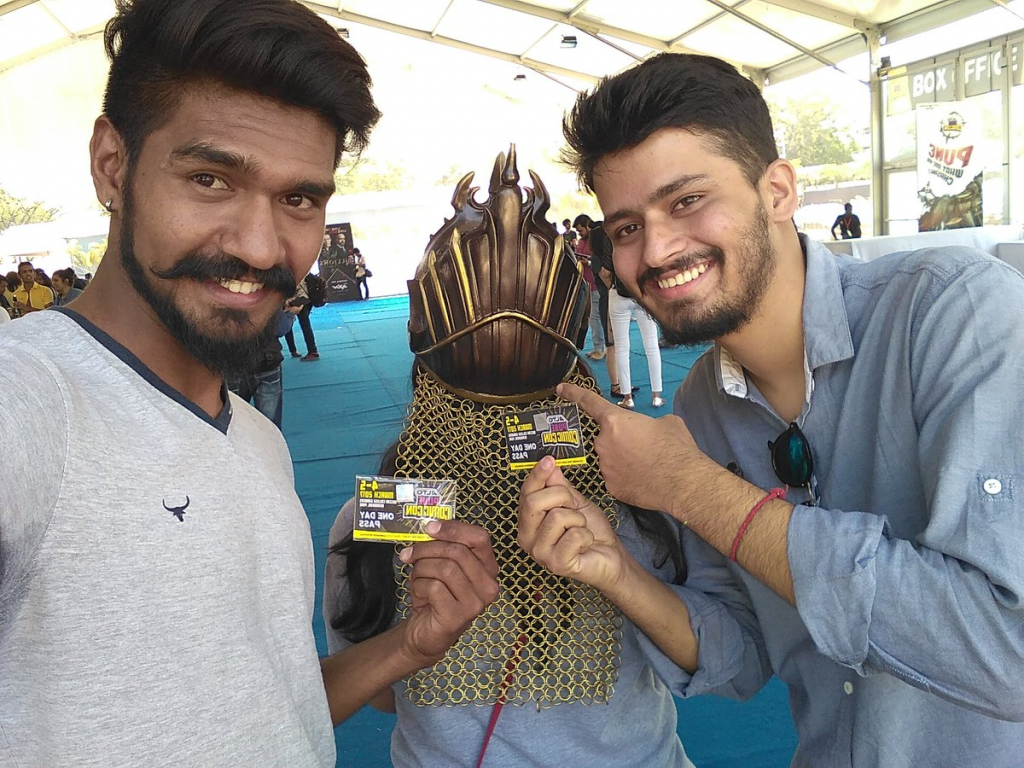 From a Baahubali quiz, to the loudest "Jai Mahishmati", to fun Boomerang videos and answers to #WKKB- fans got all creative, to earn their passes.

At the zone, as usual, we had many cool activities lined up for the two days in Pune!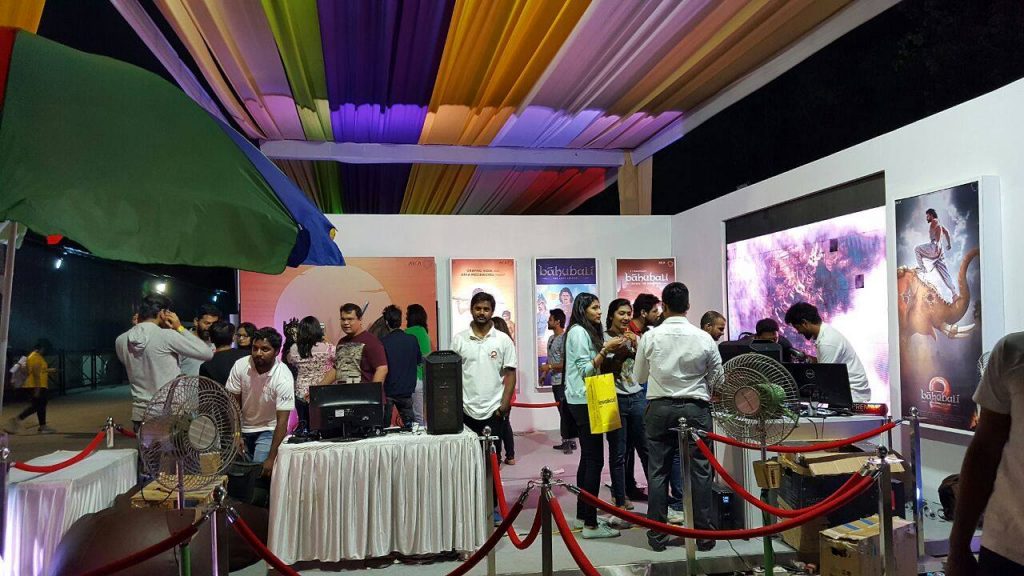 The VR Teaser of "The Sword Of Baahubali" was received with lot of excitement! While many people enjoyed it, the reaction of this young boy definitely made us smile…
The best reaction so far, to the teaser of our VR experience, #TheSwordOfBaahubali!! AMD Radeon Technologies Group Arka Mediaworks

Posted by Baahubali VR on Sunday, 5 March 2017
The first day at Pune Comic Con also had a panel discussion with Anand Neelakantan, Saumin Suresh Patel and Ashwin Pande.
Panel Discussion at Pune Comic Con, 2017 with Anand Neelakantan, Art by Saumin Suresh Patel and Ashwin Pande!!

Posted by Baahubali on Saturday, 4 March 2017
Coming back to the zone, the Baahubali Photo Booth was the ultimate source of fun!

We also had the preview of the Issue 1 of our Graphic Novel, "Baahubali Battle Of The Bold" available for the comic enthusiasts, along with poster giveaways.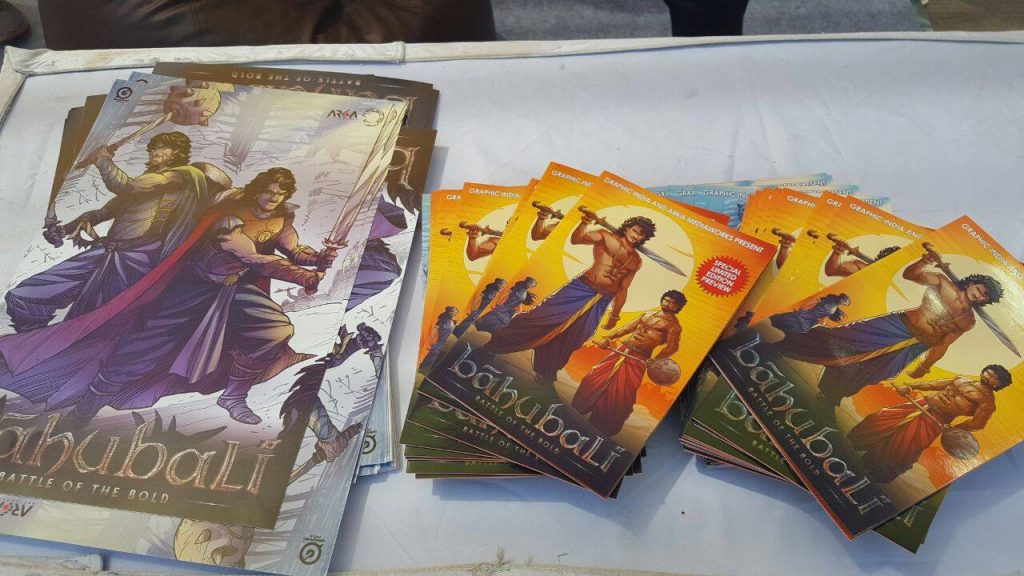 From 2015 to now – may memories and loads of awesome moments – It was great ride!
Thank You Comic Con!!!
Signing off,
#BaahubaliAtcomicCon