They say a journey of a thousand miles begins with one step. Our Baahubali journey began 5 years ago, in 2012, with S. S. Rajamouli's vision.
A vision that was nurtured, and grew to an army of 100,000 crew members, resulting in the most unimaginable journey ever!
The 6th of January, 2017 was a bitter sweet moment for everyone in Team Baahubali. After 613 days of shooting, it was finally a wrap on Baahubali.
To commemorate this occasion, the makers of Baahubali performed the traditional breaking of the pumpkin ritual, and in true Baahubali style, presented everyone on the team with a special Team Baahubali t-shirt​, ​a letter of appreciation​, and pictures with the core team of Baahubali. ​
​Here's all the teams that have worked on the Baahubali movies! ​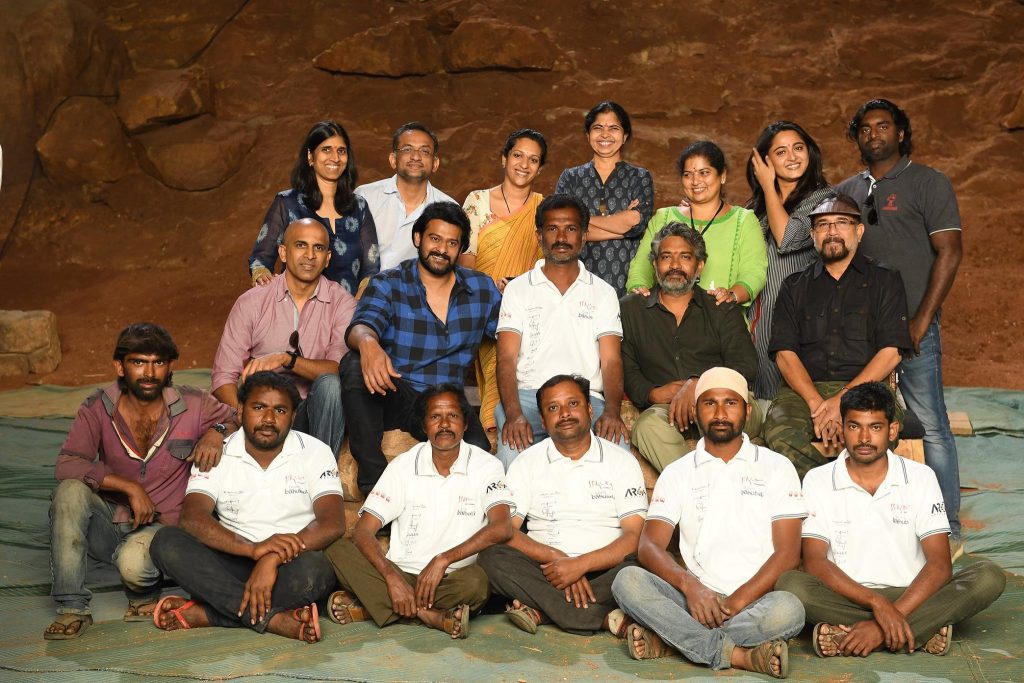 Art Department – Welders
​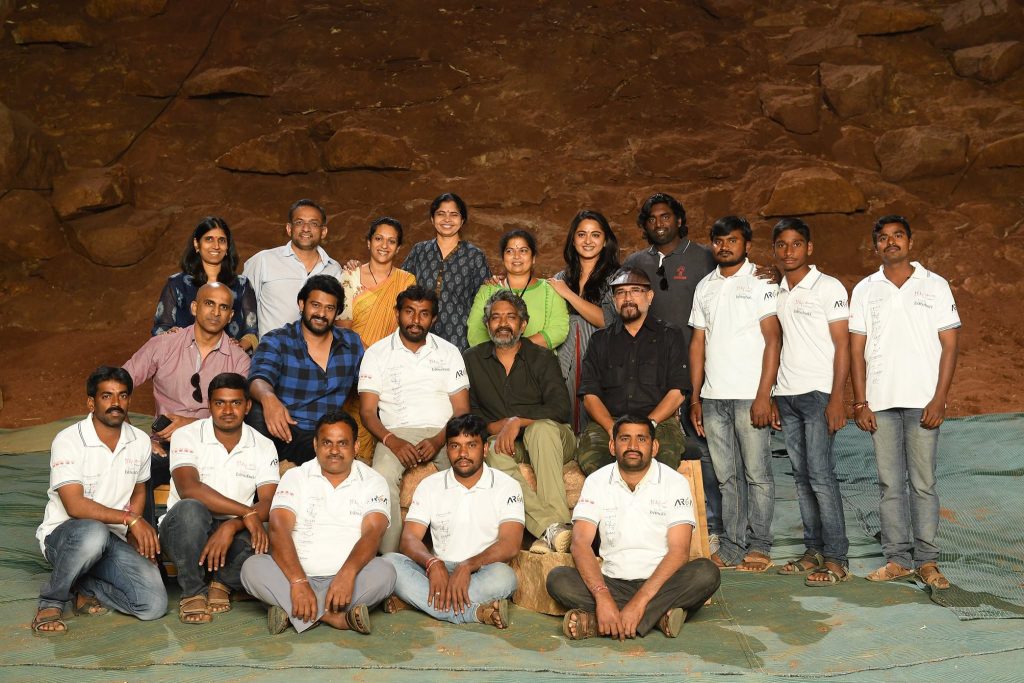 Art Department – Carpenters
​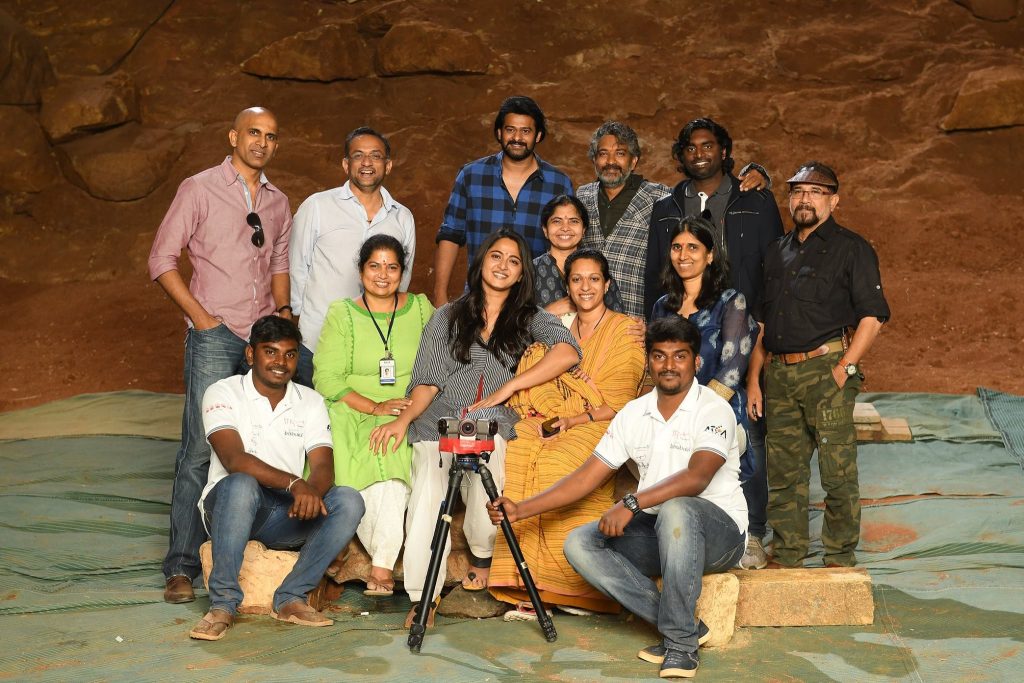 VR Department​
​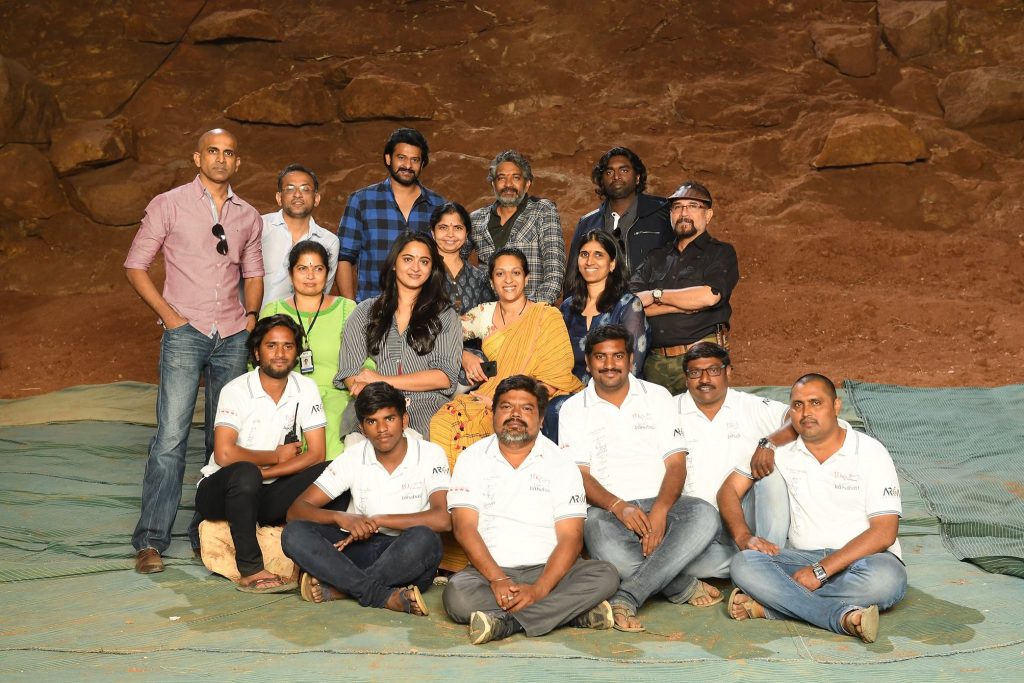 ​Makeup Department​
​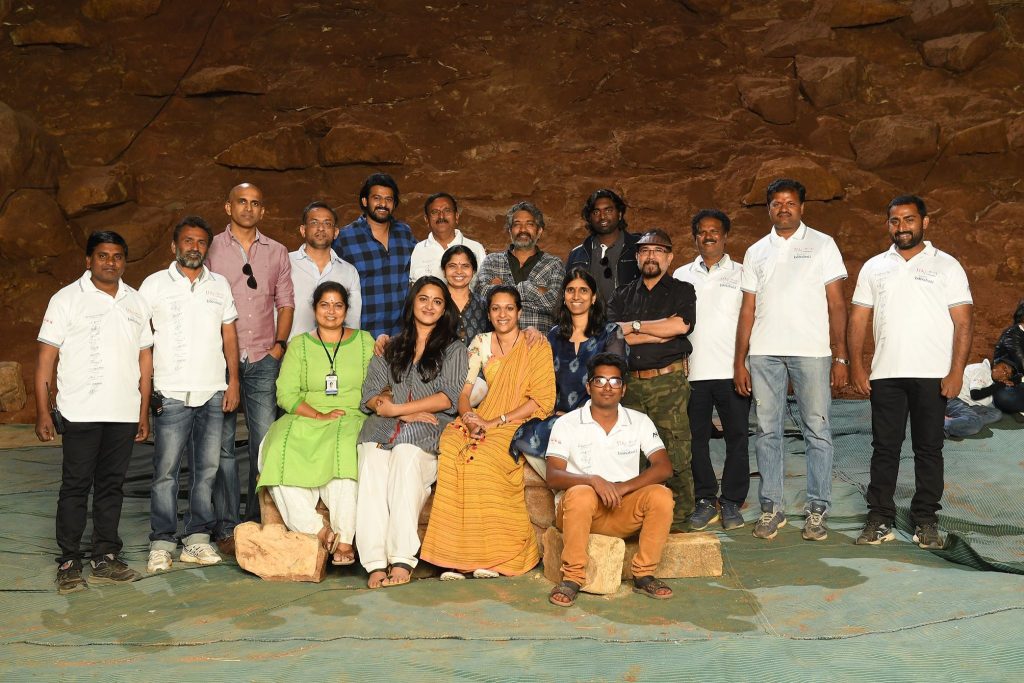 Production Managers
​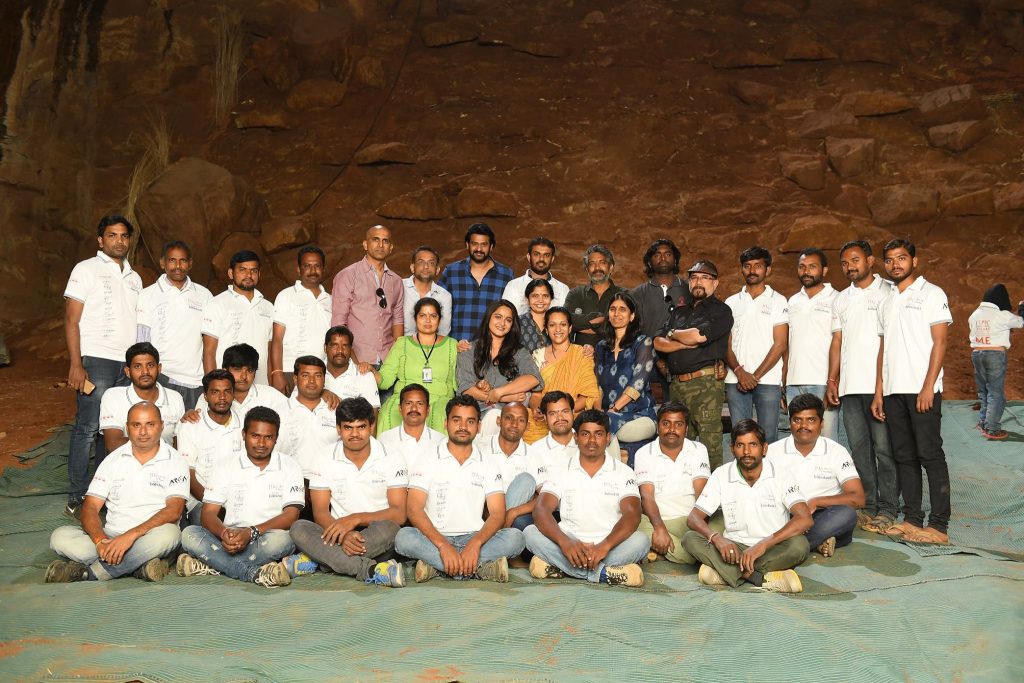 ​On Set Helpers – Lights
​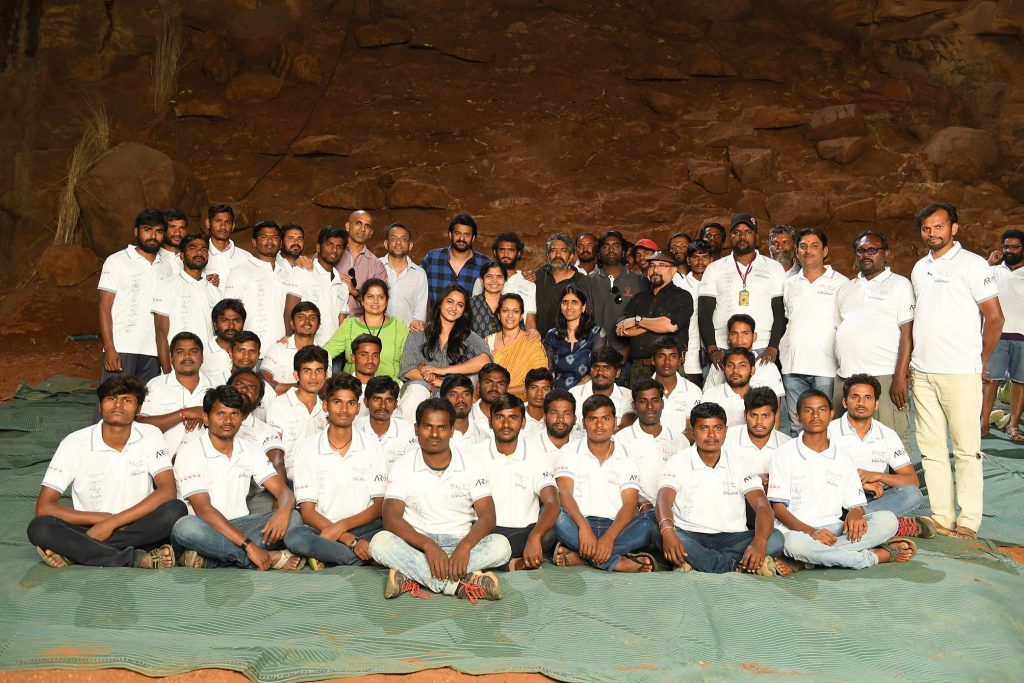 On Set Helpers​
​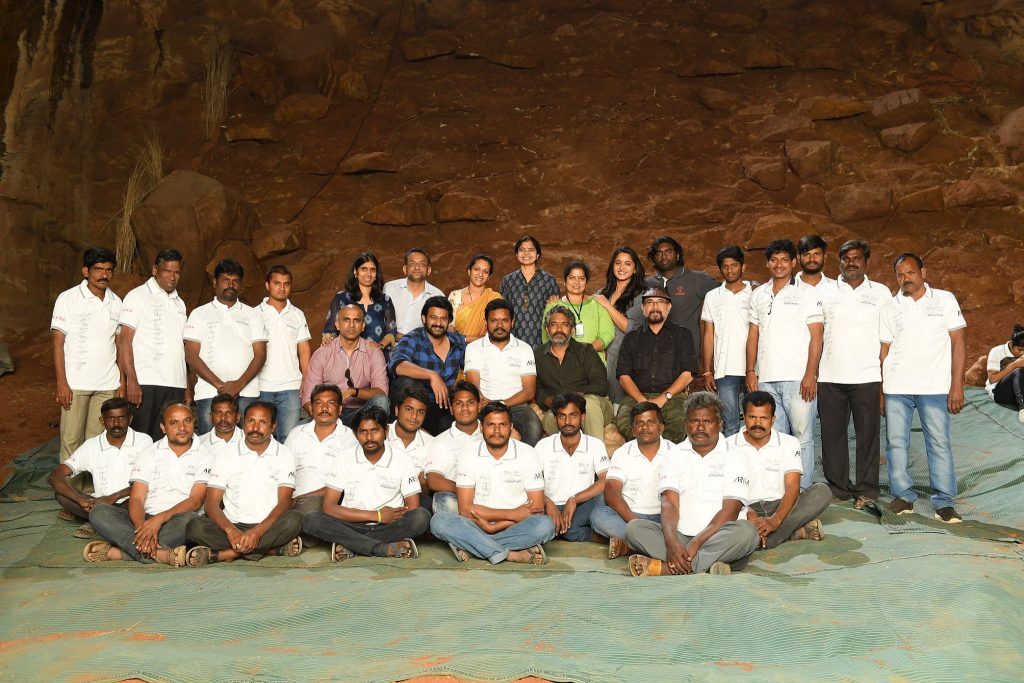 Costume Department​
​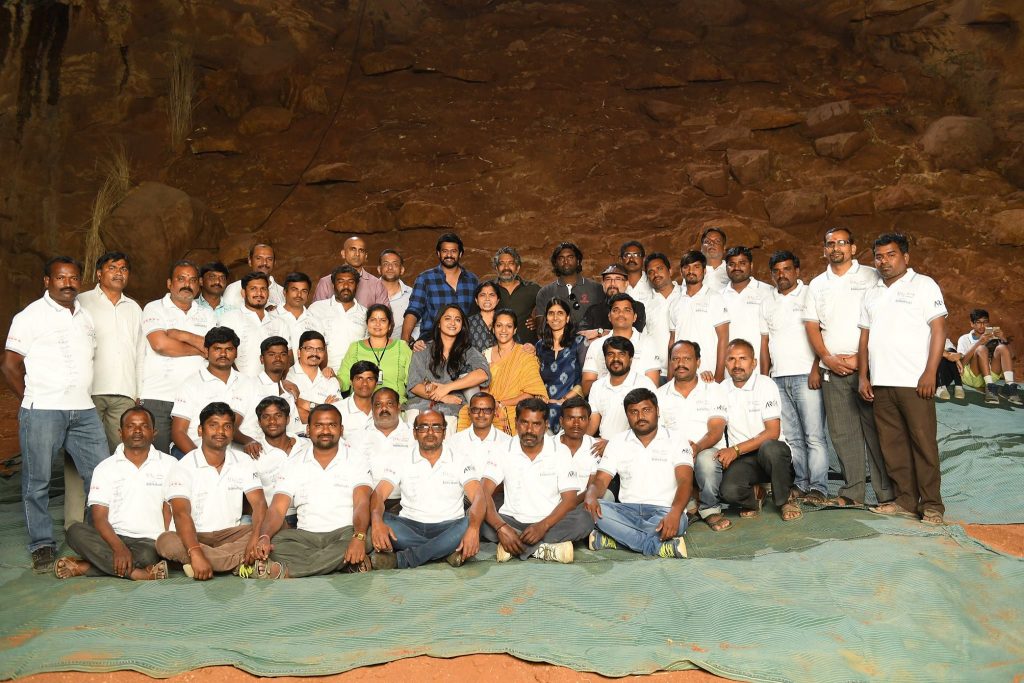 ​Transportation Co-ordinators​
​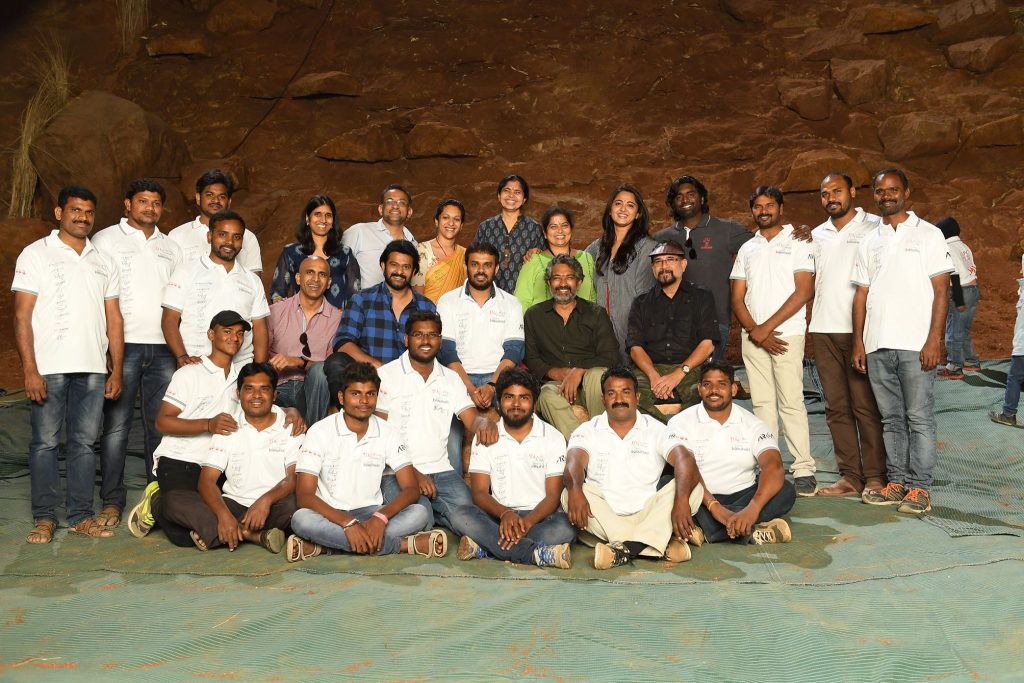 ​Camera Department – Camera Assistants​
​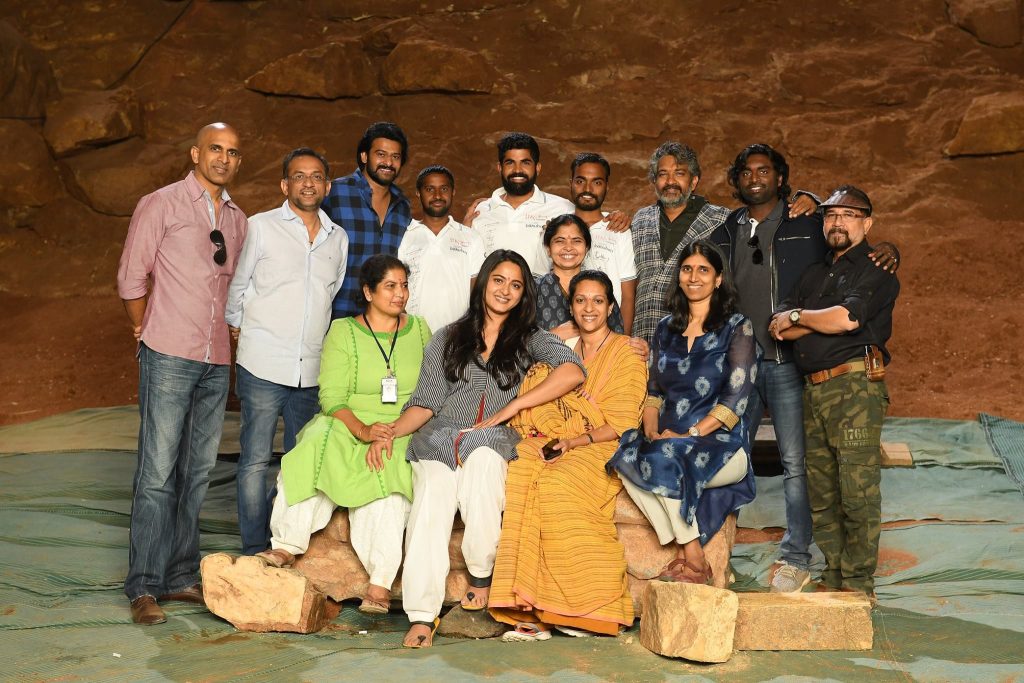 ​Showing Business Team​
​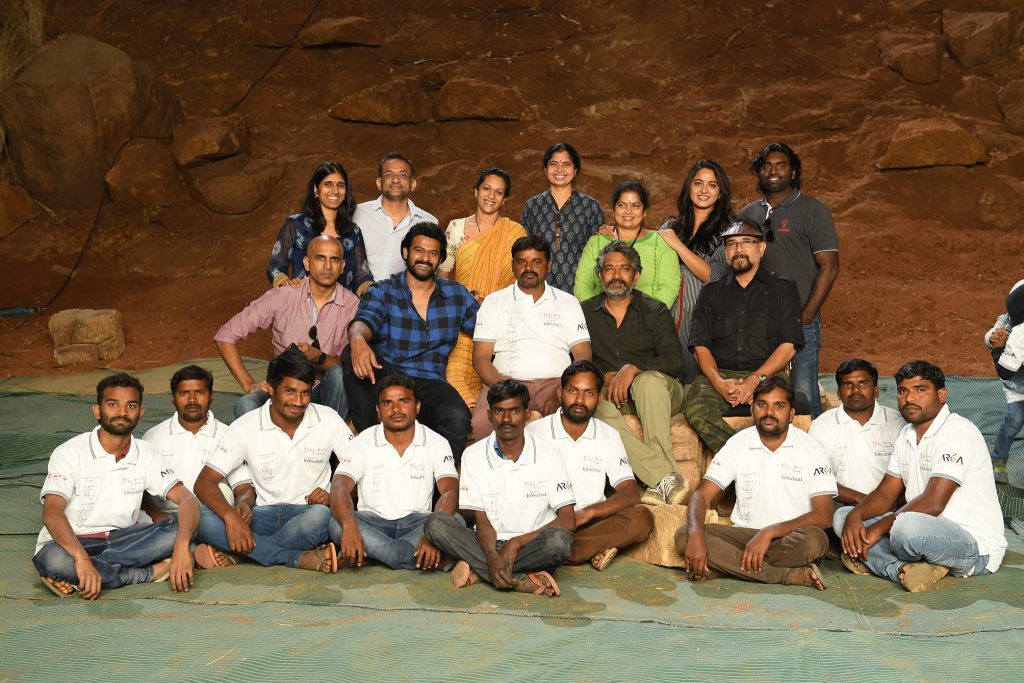 ​Art Department – Moulders​
​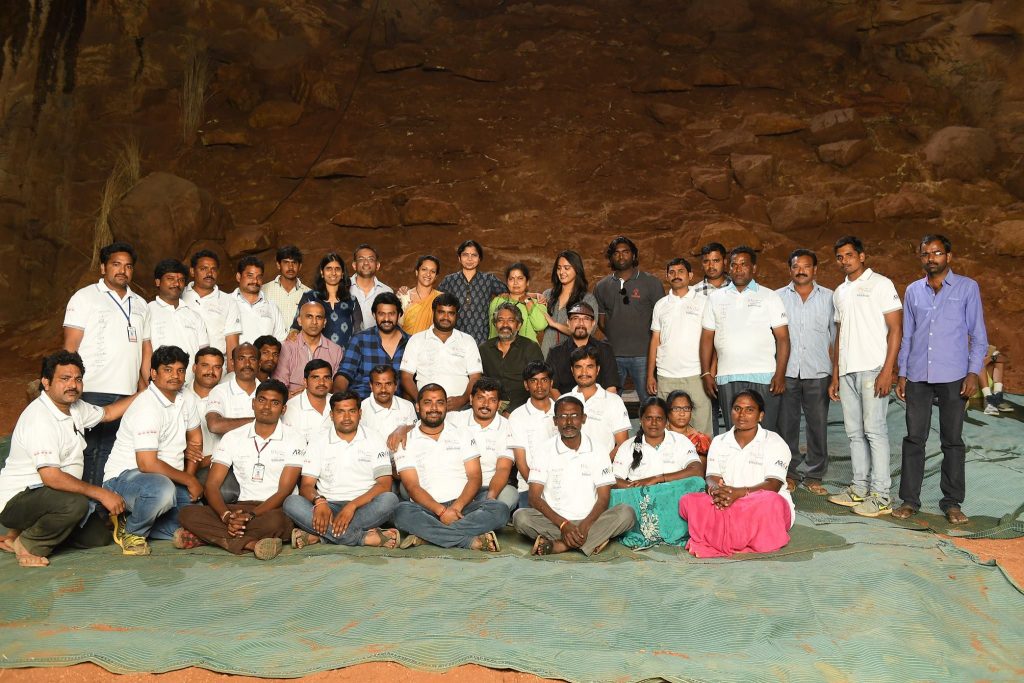 ​Production Boys​
​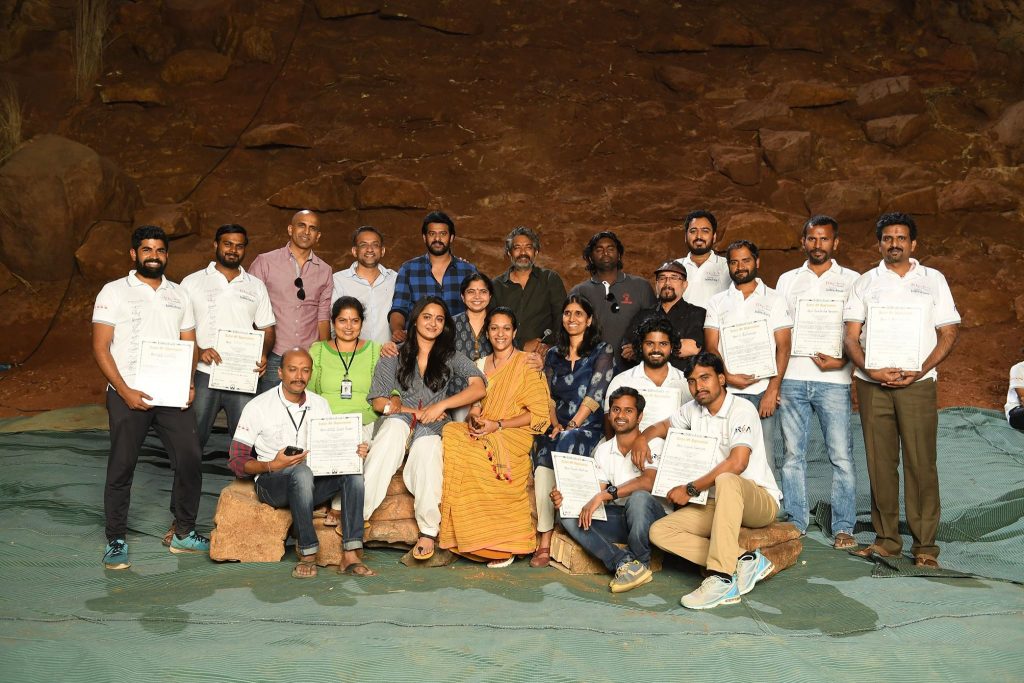 ​Direction Department​
​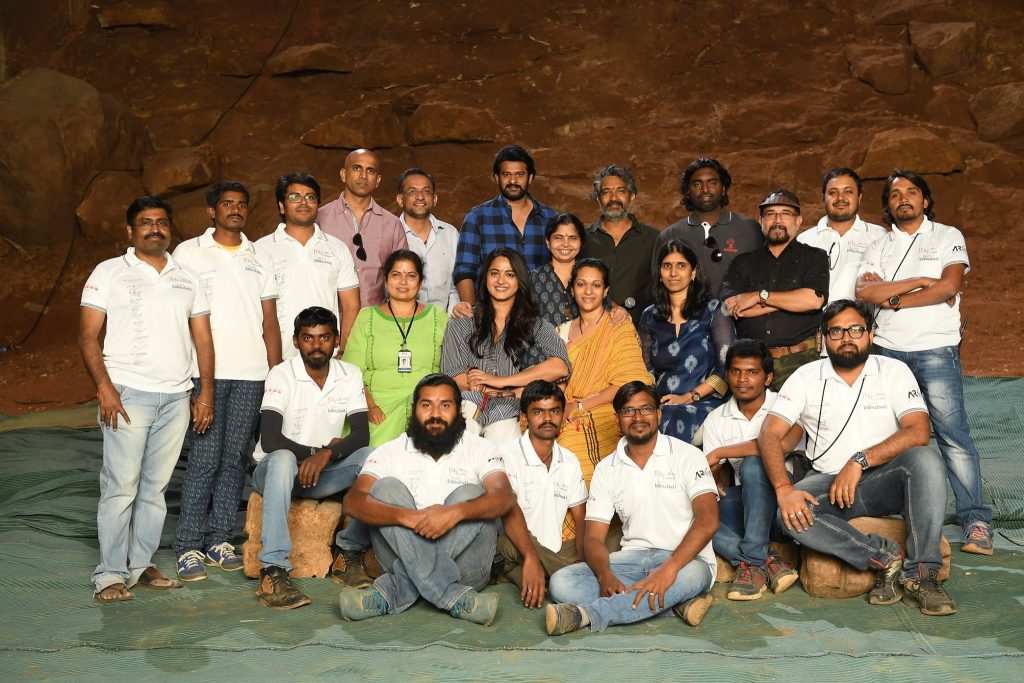 Camera Department​
​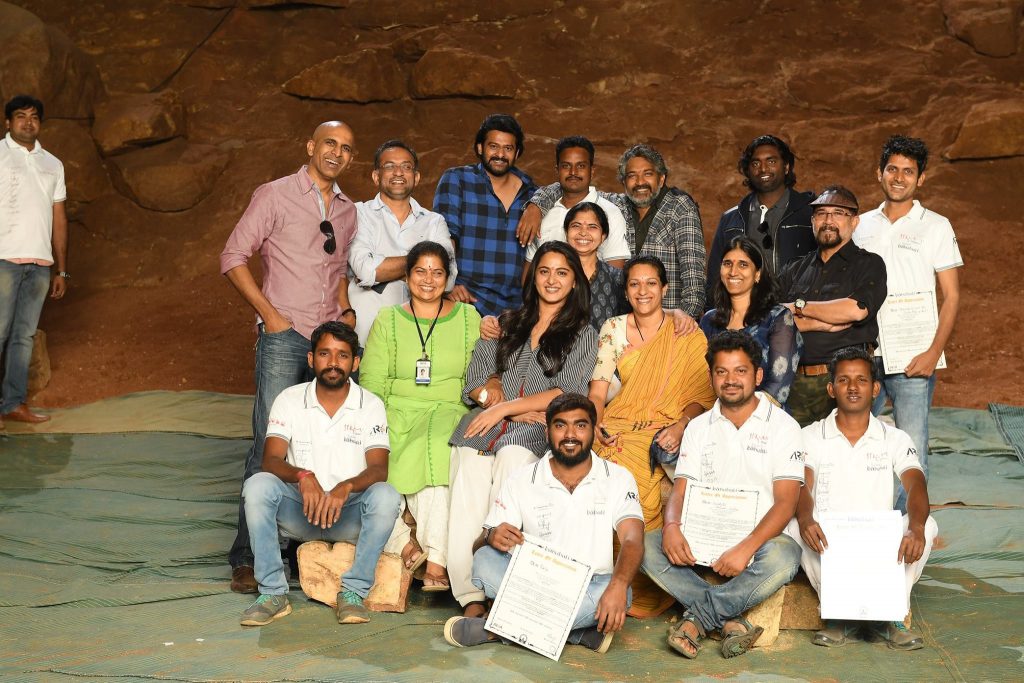 ​Prabhas' Staff​
​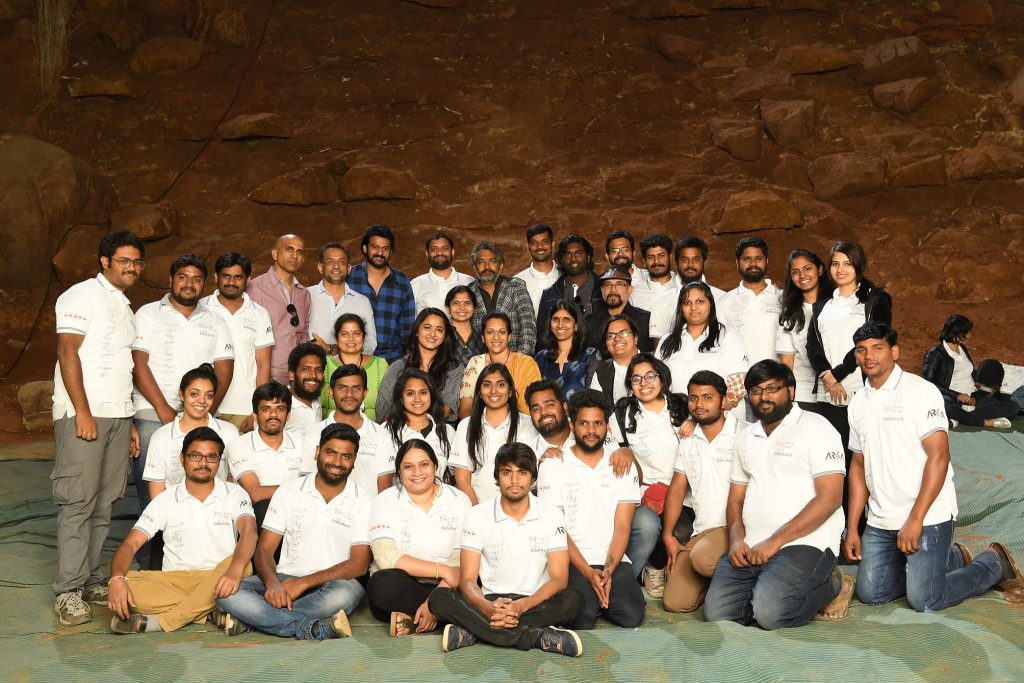 ​Arka Connect Team​
​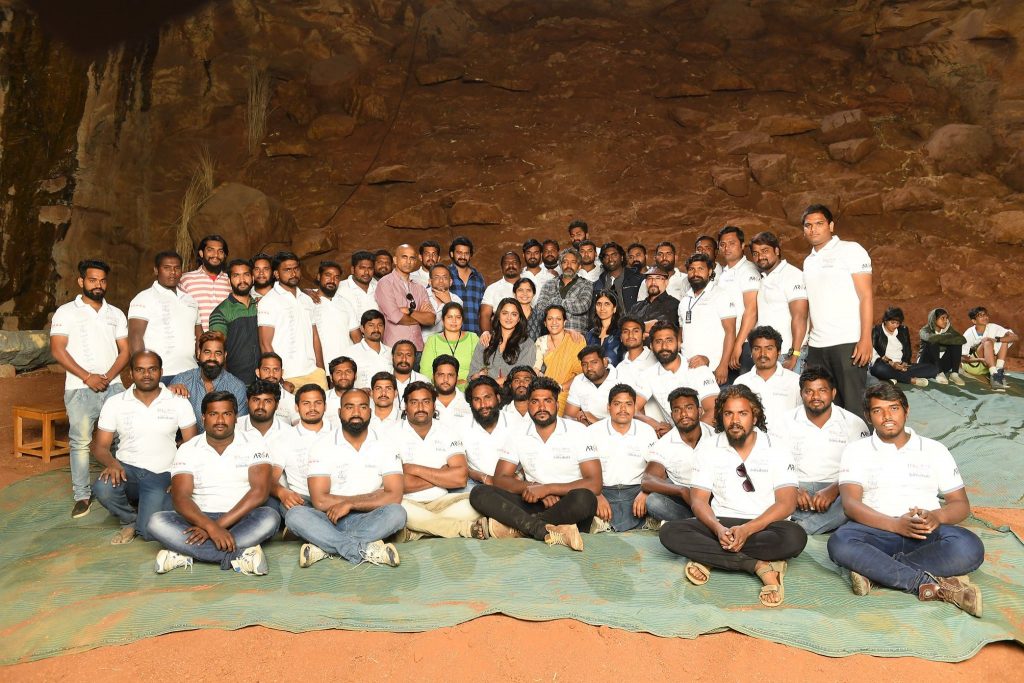 ​On Set Helpers – Gym Boys​
​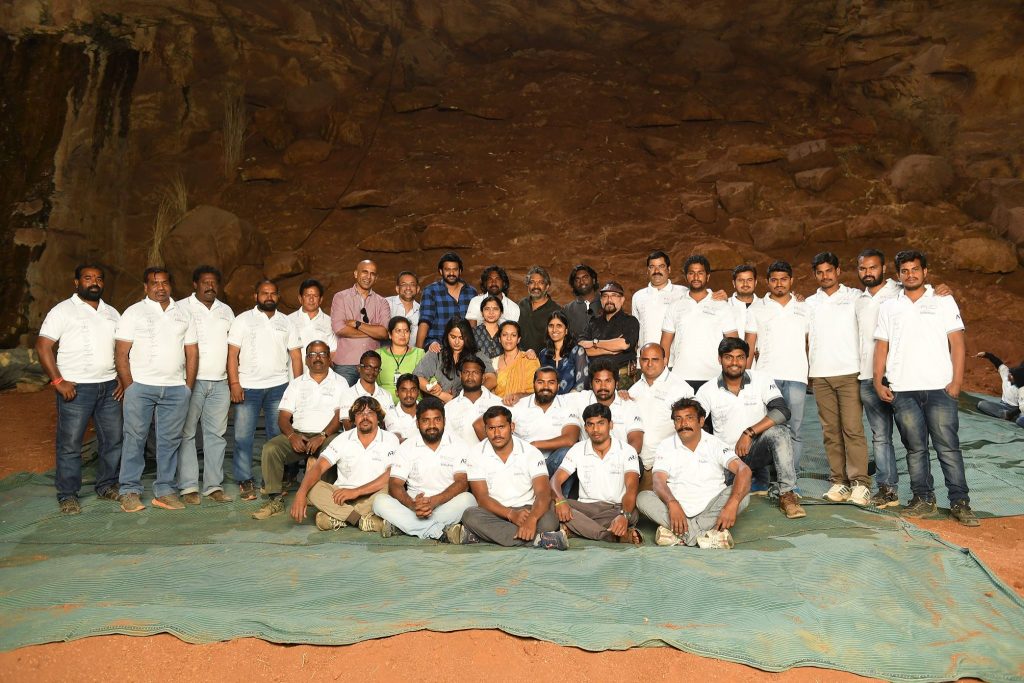 ​Stunt Department​
​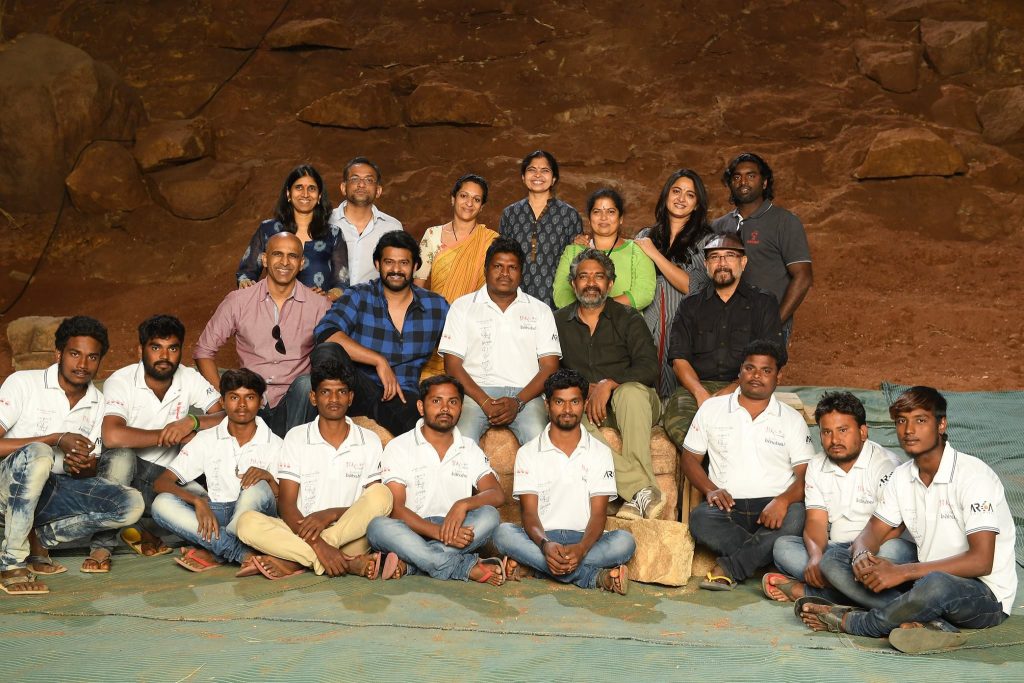 ​Art Department – Painters​
​… And that's a wrap! ​
Stay tuned for an exciting 2017, and the answer to the most asked question, WKKB!
Jai ​Mahishmati​! ​