Well, we finally jumped on the Snapchat bandwagon. Although we had actually created the BaahubaliMovie Snapchat account months ago, it wasn't until very recently that we started to post regular stories on it. Why, you ask? Well, we decided it was time we took all our fans along with us to work!
Usually, we feature life on the sets, but once in a while, a famous movie star makes an appearance. And trust us; you don't want to miss out on that!
For those of you wondering to yourselves, "What is this 'Snapchat' now?" don't worry! Check out Snapchat's official Youtube channel and video by video, discover the world of Snapchat! https://www.youtube.com/user/OfficialSnapchat/feed
For those of you familiar with Snapchat but still working on getting the hang of it, click on this link (https://support.snapchat.com/ca/howto) for some very useful tips and tricks!
For the rest of you who are already snap-savvy, our username is BaahubaliMovie, add us NOW and join us on the sets of Baahubali 2!
Here's a little sneek-peak into what you have missed so far –
An early morning 'Welcome' to the set!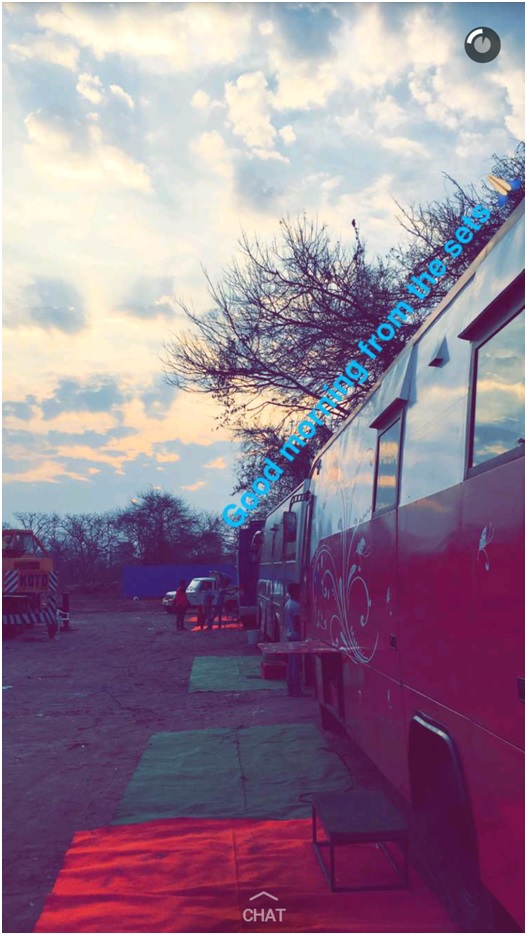 Our cinematographer Senthil, posing for Snapchat!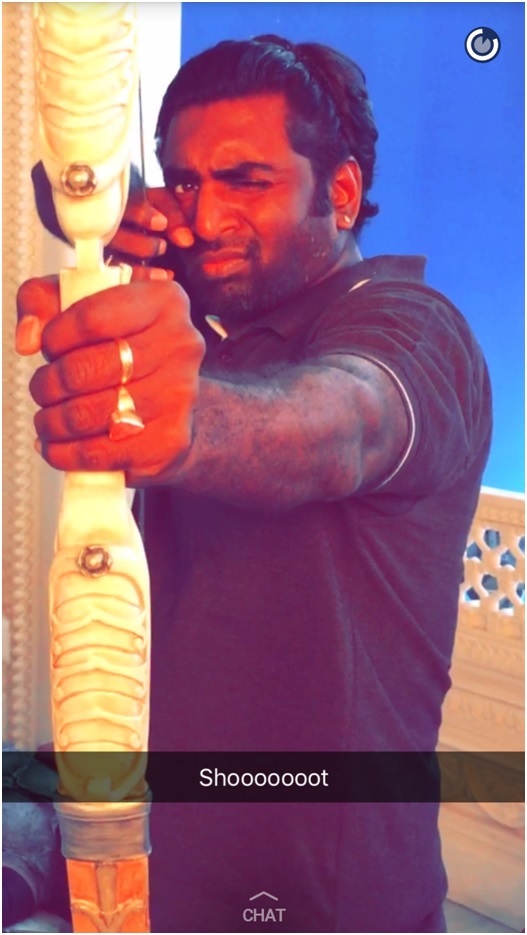 Love from our leading lady, Anushka!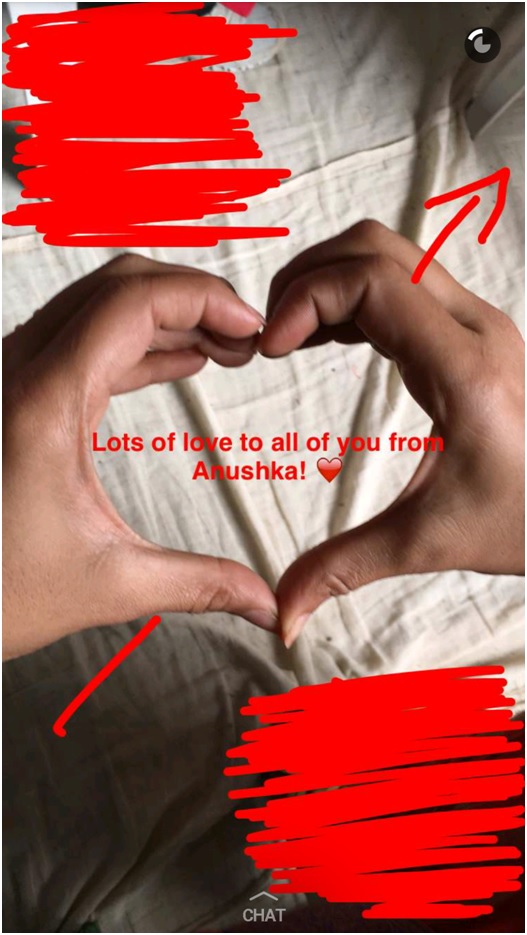 Finally, a quick hello from our Baahubali!