Team Baahubali is always thinking of you, because we love you! Remember when Baahubali – The Beginning released, and you needed an excuse to leave work, college, or school? We gave you a leave letter!
Now, with Valentines Day just around the corner, you're probably thinking about what to gift your special someone…
We have a surprise for you and your valentine!
Show your love with our Easy To Make Baahubali Valentine Card!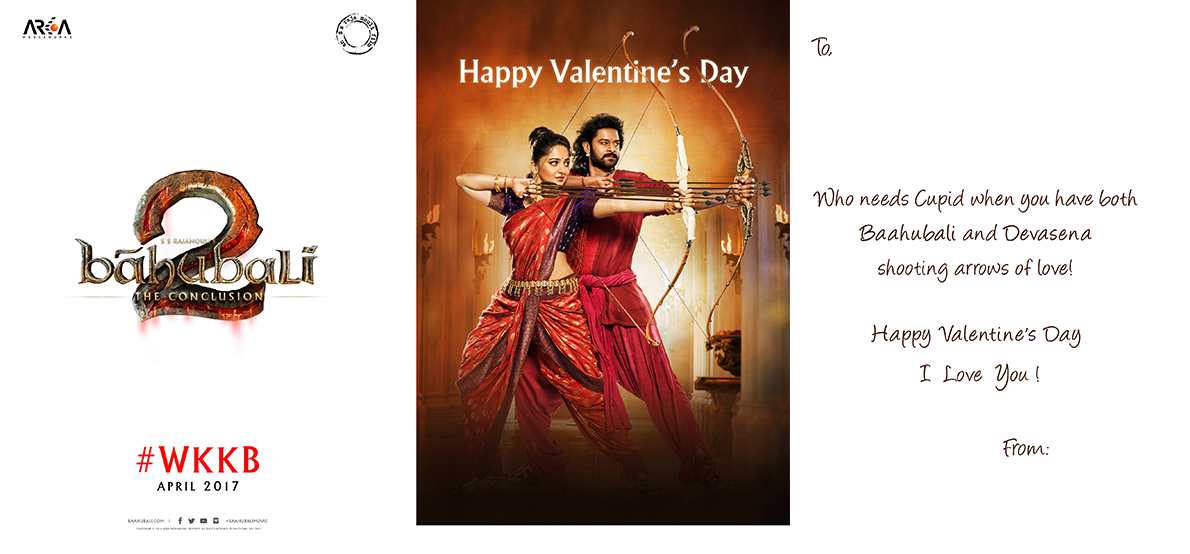 In just 4 easy steps, make this Valentines Day extra special!
Step 1 – Download now
Step 2 – Print it out
Step 3 – Add your personal touch
Step 4 – And impress your love!
This Valentines day, celebrate love, the Baahubali way!
Use #ValentineWithBaahubali and let us know how you're spending your Valentines Day!
Love,
Team Baahubali!