"This is my order. My order is law." said Sivagami, quite a few times in the movie.
Remember?
How many of you could relate this dialogue to your mom, dad, teacher or boss…
Been there? Done that?
Well, virtual high-five, it happens!
With so many more "Oh! I feel you" moments from the movie…Team Baahubali has come up with some very relateable Baahubali Facebook stickers just for you!
Now, step up your messaging game with Baahubali stickers.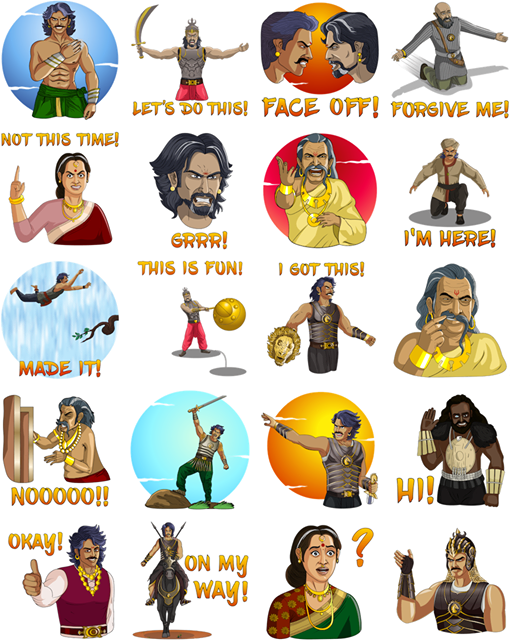 Cool, isn't it?
What is YOUR favorite sticker from the lot?
Comment below!