The last Comic Con India for 2016, Delhi Comic Con was 3 days of fun for Baahubali!
The biggest Comic Con in India, an open air venue in Delhi, and our super fun Baahubali Zone!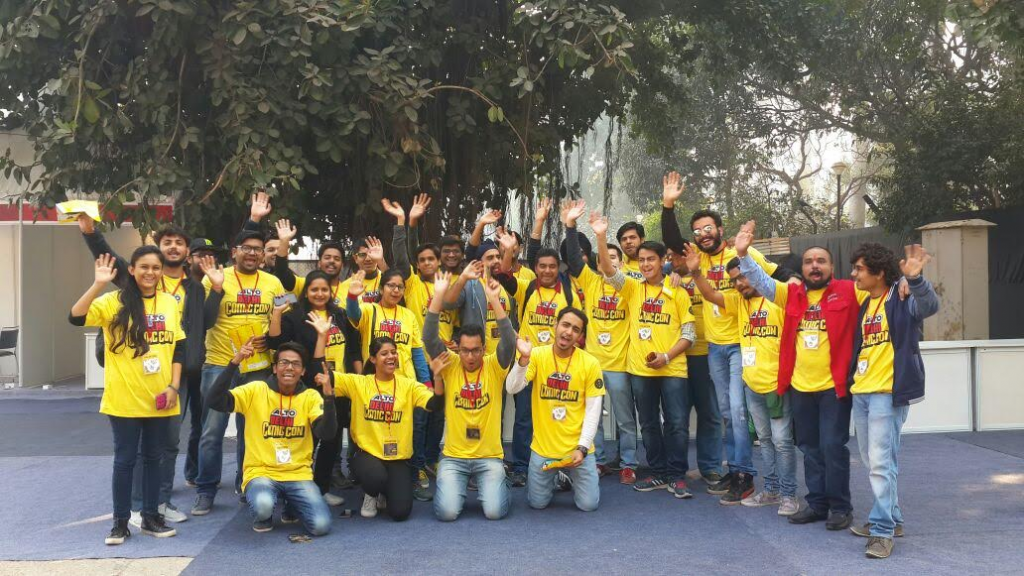 Team Baahubali had lots of super exciting things lined up for Delhi!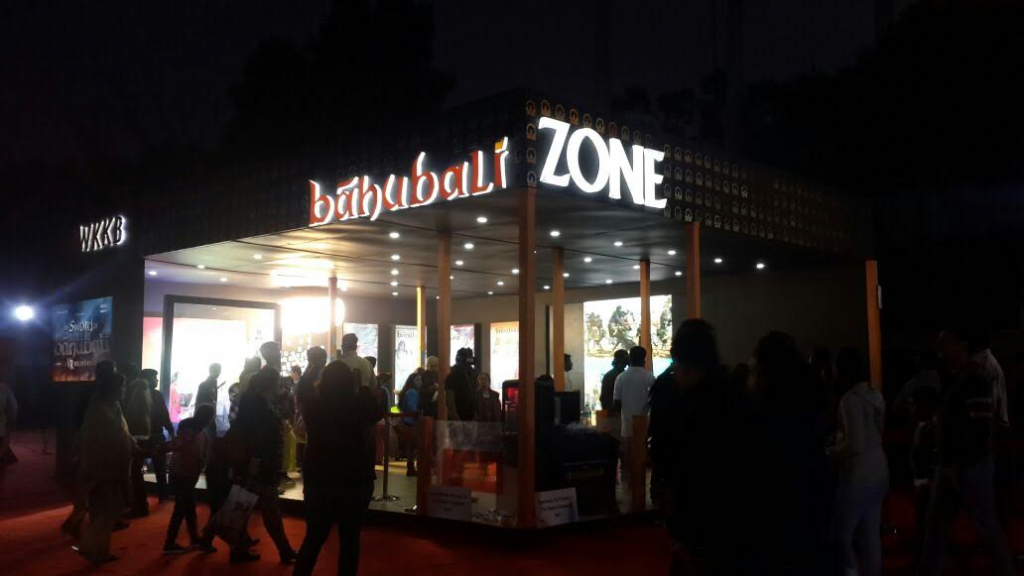 Apart from the mind boggling teaser of the Baahubali Virtual Reality experience, "The Sword of Baahubali", the zone had a lot more in store!
A photo booth, based our graphic novel, Baahubali – The Battle Of The Bold, with Baahubali armor as props was one huge attraction. By striking poses and feeling like Baahubali warriors – the visitors posed for the cameras.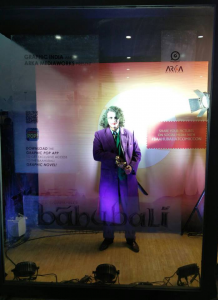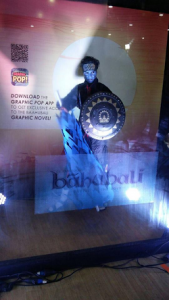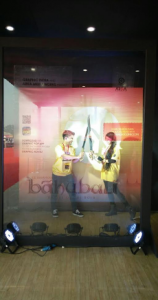 On one side of the Baahubali Zone, we had a 26 x 12 foot live art piece created by Do + Khatra over the 3 days at Comic Con!
The final mural was spectacular!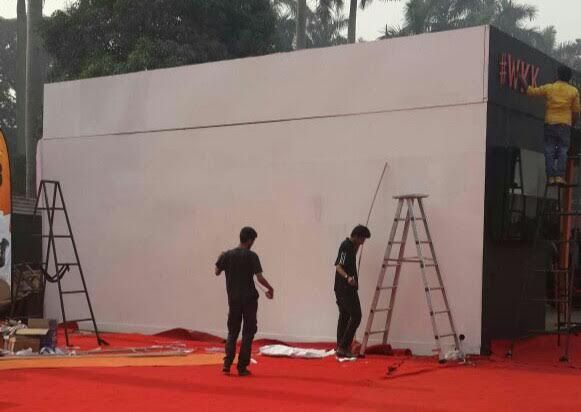 We also had a bunch of fun activities for the people at Delhi Comic Con to participate in. From building a pyramid out of our VR cardboard glasses, to Baahubali coloring sheets – It was great to see everyone taking part, irrespective of their age!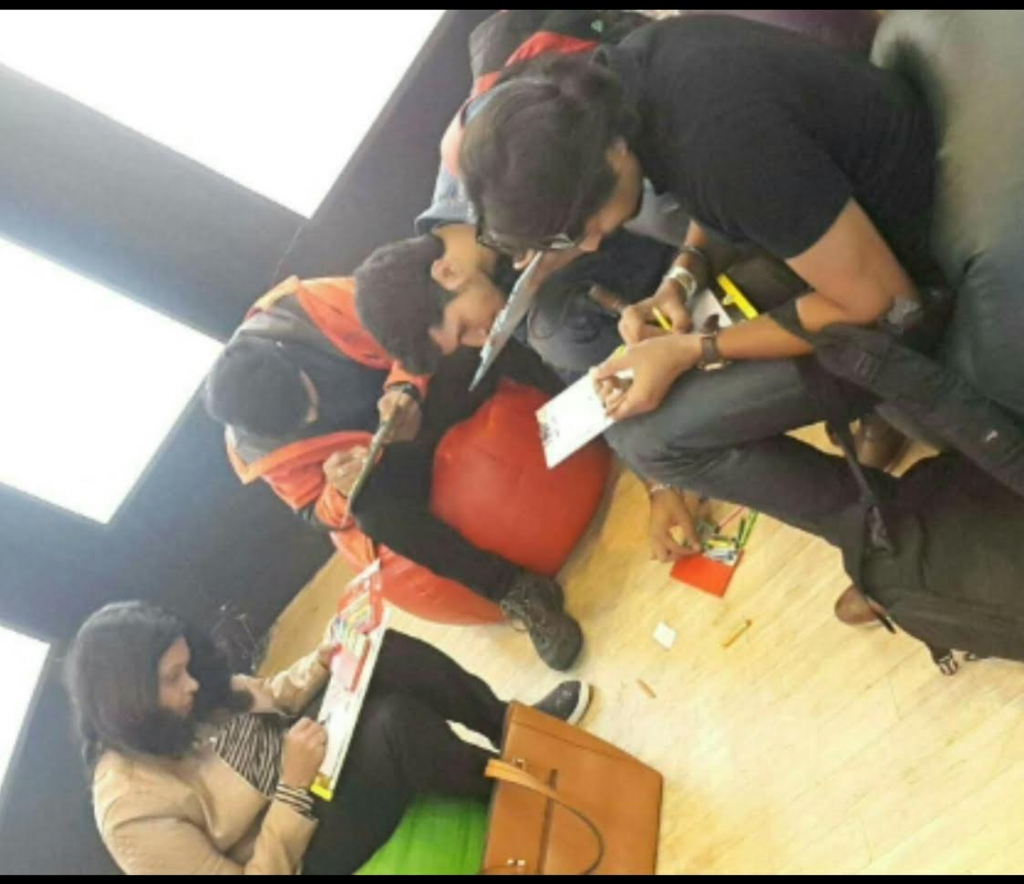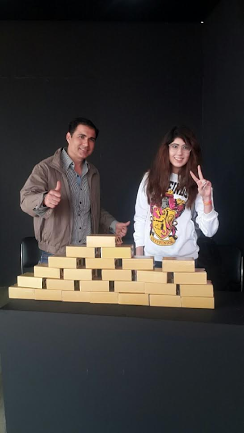 Day 3 of Delhi Comic Con came with a HUGE surprise! Our very own Bhallaladeva, Rana Daggubati, made a surprise visit to check out Comic Con!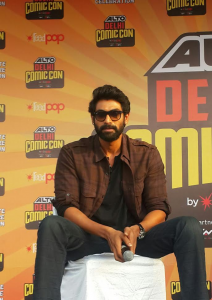 Before addressing the crowd, Rana checked out the action at Comic Con under a V for Vendetta mask!
Looking as as dashing as ever, Rana talked about his affinity for comics and the amazing association Baahubali has had with Comic Con India over the past 3 years!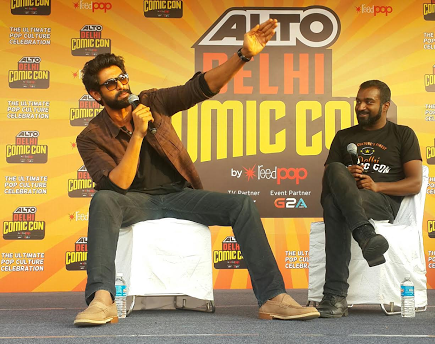 Post addressing the crowd, Rana made his way towards the Baahubali Zone, where he met the amazingly talented artists Do & Khatra, who had finished the Baahubali mural!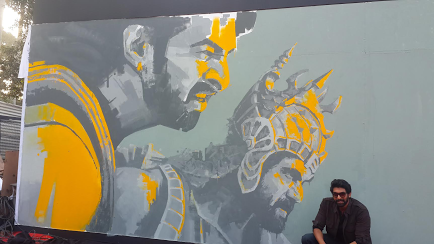 At the Baahubali Zone, Rana interacted with fans, and posed for pictures.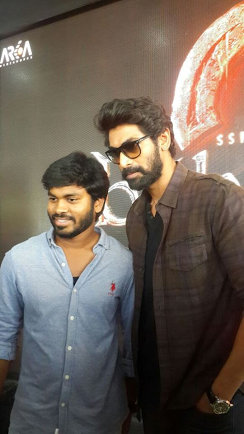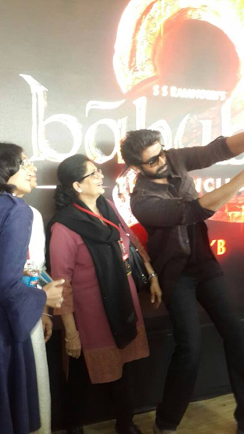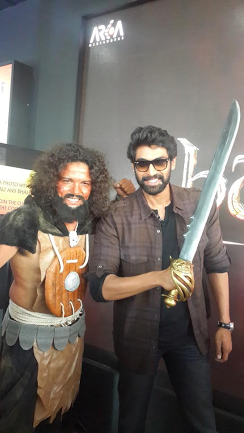 Rana's surprise visit was the cherry on the cake for an amazing 3 days in Delhi!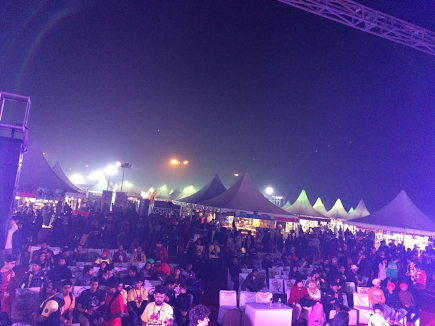 Wrapping up at Delhi Comic Con, it's been a great journey for #BaahubaliatComicCon
Boundless love received, and many memories to cherish.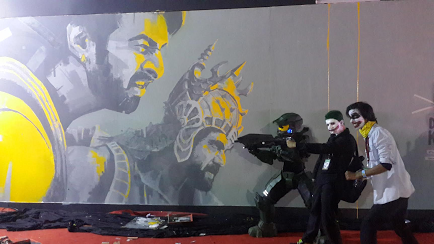 Thank you Comic Con, you were AMAZING!!
Until next time…