Team Baahubali has been travelling across India, showcasing the teaser of the VR experience "The Sword Of Baahubali". Their latest stop was at, one of the most oldest and reputed institutions in India, IIT Kharagpur for their annual fest, Kshitij.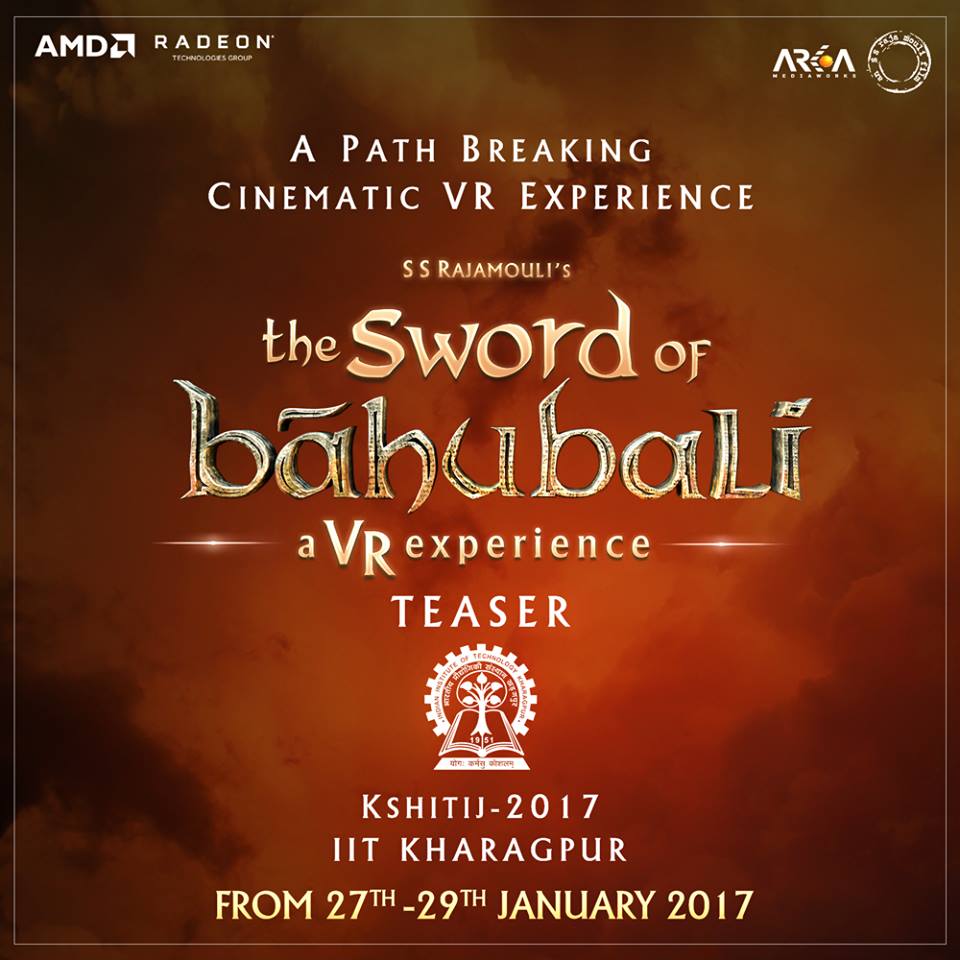 Known for being the largest campus among the IIT's, with the most departments and highest students enrolled, it was an experience for team Baahubali at IIT Kharagpur!!
Kshitij, Asia's largest Techno-Management Festival, had our Baahubali Zone, which was a major attraction at the three day fest!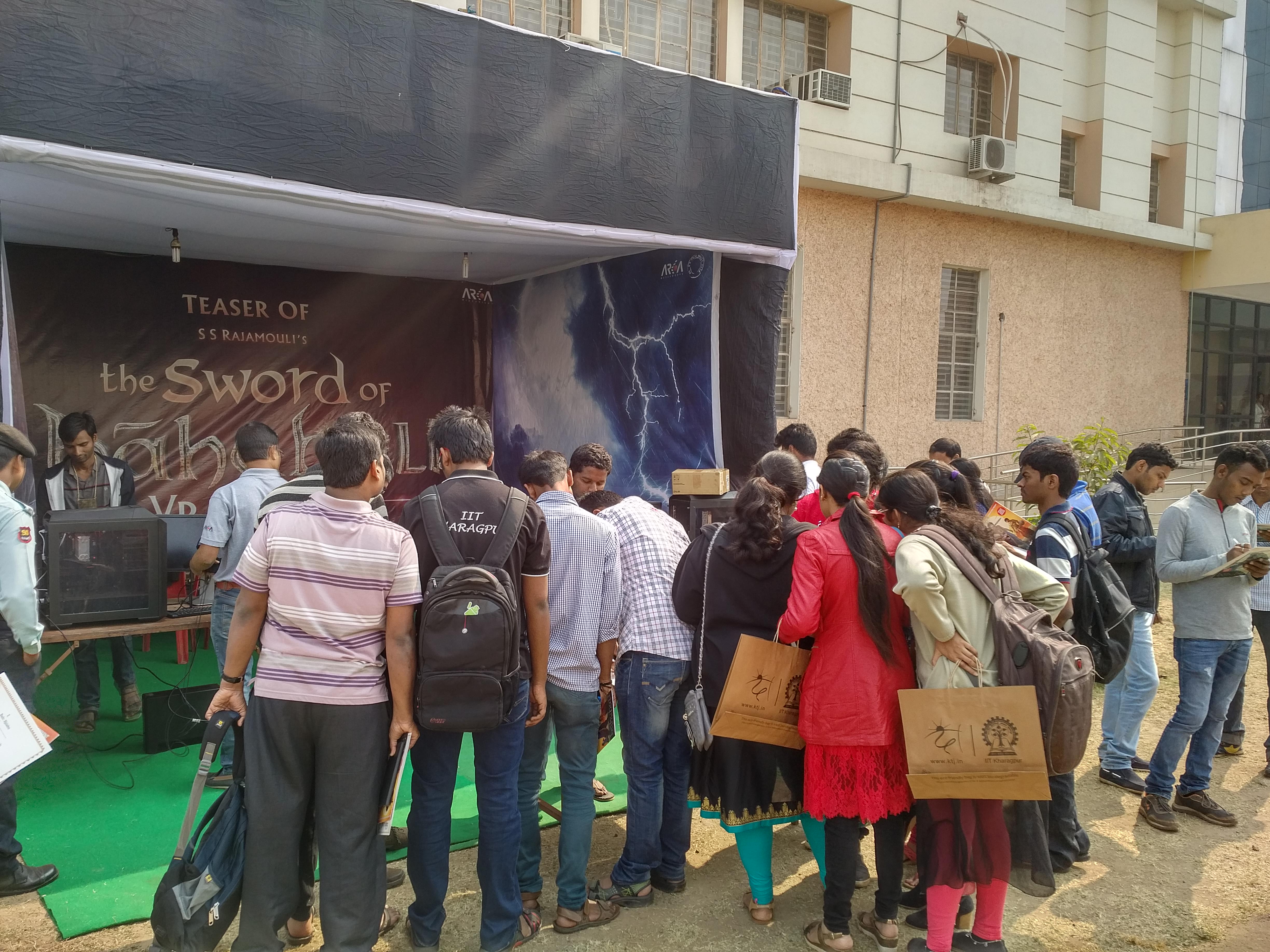 Excitement, Enthusiasm, and long queues were all around..

Apart from the VR experience, the zone also had a fun Baahubali Photo Booth, the preview of our graphic novel "Baahubali – Battle Of The Bold" and an interesting Baahubali Quiz.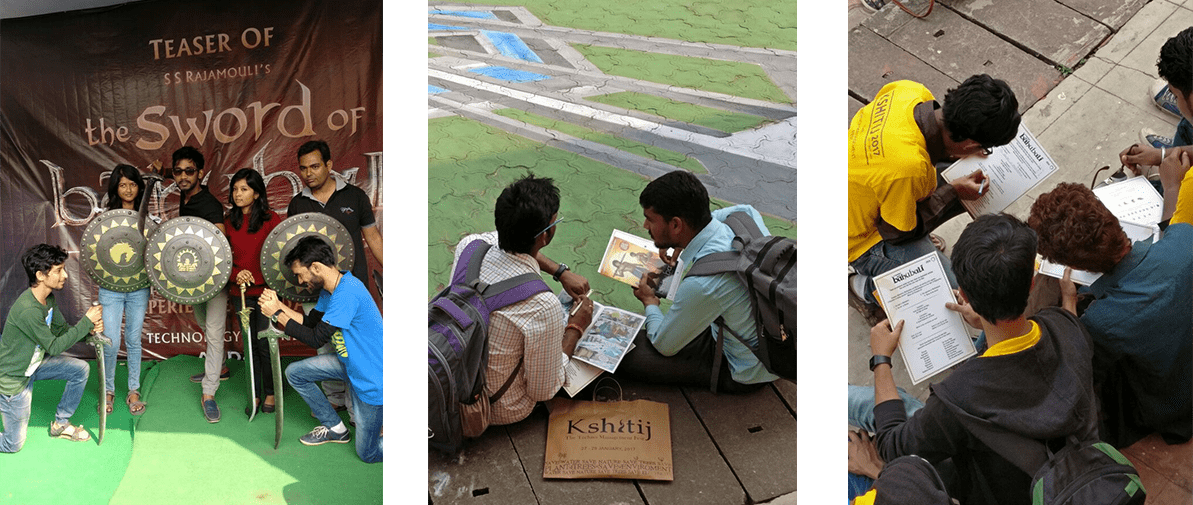 The Baahubali Quiz which came with a disclaimer :
"There are entrance exams and then there are Baahubali quizzes. You aced the first one, now try this!" was both challenging and fun for the students.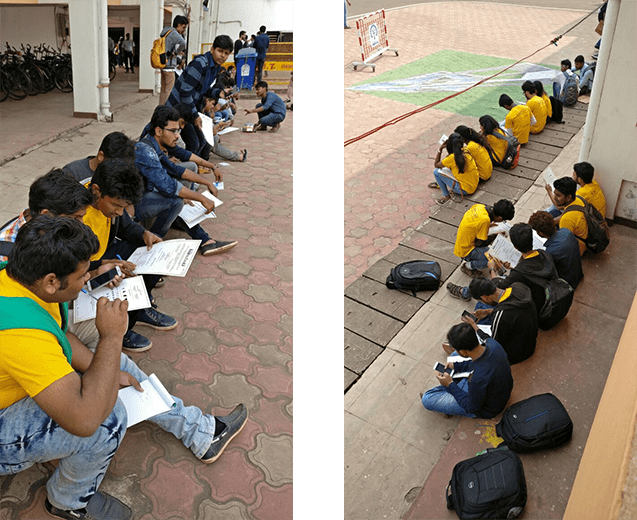 The students at IIT Kharagpur were so interested in the Baahubali Zone, that our team was asked to temporarily halt our activities, so the students would attend the guest lectures!
But Hey! Who can stop the Baahubali excitement?!
All in all, it was tiring, but fantastic 3 days at Kshitij, IIT Kharagpur!
A special shout-out to all the amazing, super talented students we met!!