It was a prestigious moment for us when our VR experience, "The Sword Of Baahubali", premiered at the Tribeca International Film Festival 2017 in New York City.
https://tribecafilm.com/filmguide/sword-of-baahubali-2017
Showcased under the category of 'Immersive Storyscapes and Virtual Arcade Projects' from the 21st to 29th April, The "Sword of Baahubali" was experienced by delegates of the festival and open to the public as well!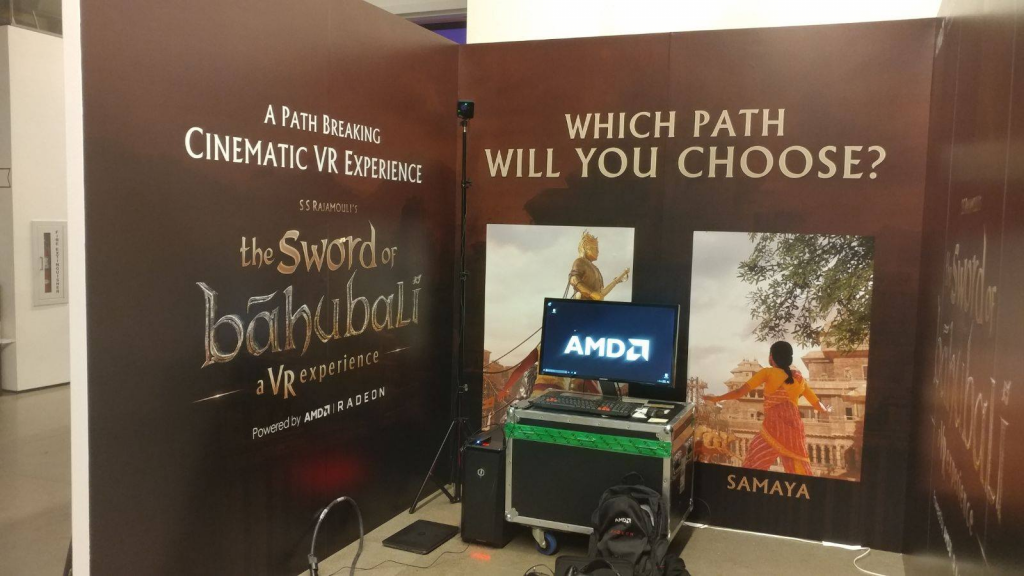 Set against the backdrop of the climax of "Baahubali 2 – The Conclusion"; the 8 to 10 minute feature is near photo realistic, 3D, fully immersive experience, rendered in real time – to take the viewer into the World Of Baahubali like never before!
Here are some pictures from the festival…
Thank you TRIBECA, and New York, we loved being there!
Follow @BaahubaliVR, on Facebook and Twitter, to stay updated of what's happening in the VR world of Baahubali!